thanks for surfing to this blog!
Boorish, dishonorable, unethical behaviour, has been vigorously, enthusiastically promoted as the way successful medical clinics conduct themselves.
We , at this clinic,
with bullhorns drawn to our mouths,
proclaim ethical behaviour to be the driving force behind everything we do at Intestinal Fitness, LLC.
thanks for clicking in?
I have some advice for you guys using poopy pills to help with constipation, and bloating and any type of detox.
Don't use any product with Cascara sagrada in it. That herb weakens  your intestines and makes you HAVE to use it to go poop. I used it for decades and now I have very weak intestines as a result.
Don't use any product with Senna because that is the worst thing you can use for intestines. Totally destroys the walls of the intestines. I used it for decades and now my intestines are forever broken.
Don't use bentonite clay in a poopy product. It's a bad idea to do  to an already constipated area.
Don't use anything with psyllium fiber  in it to poop, because that is like throwing gasoline into a bon fire, makes it extremely more constipated.
Now  most people know that your intestines can hold 20, 30, 40 pounds  and more of poop so they are buying poopy pills, cleansing and detox packages to cleanse it out with.
The manufacturers are tricking you guys into a detox product , charging you amazing amounts of money or even if it's dirt cheap, Cascara, senna, clay and psyllium, are dirt cheap fillers.
They are poisoning the body to a certain level, so that your body goes into a diarrhea stage in order to try to flush those products out. 
I have studied intestinal fitness for 42 years, I know a few things about herbs, and the old trick of using  CASCARA AND SENNA in their product is the oldest rip off of all times. Those two herbs are not used anywhere else at all by anyone unless they want to make you poop by using the cheapest product so that they can reap the most money reward.
Folks deadly nightshade is a herb but if you use it causes extreme stress on your body and some die, just because cascara and senna are herbs, that doesn't  mean they help you .
If the manufacturers were going to be honest with you, and the  label on a bottle was  going to state  the truth heres it how it might sound:
Senna and cascara are not good to ingest, but we're tricking you into detoxing and we don't care one bit about your health just the profit margin.
 Instead look for products with integrity like "TRIPHALA" AND "ALOE vERA JUICE". Confused give us a call. 919.872.2110.
We'll help you read that label. 
Thank you for looking at the colons with me. I don't expect you to learn a lot here just gaze at where colons are in the body. That's it.
So big bellies equal full colons. That's it.
We appreciate you taking time to navigate this topic. Click the link below and see the history of colonics along with pictures of all the G.I. track disorders. 
COLONIC SESSIONS ARE HELPFUL WITH: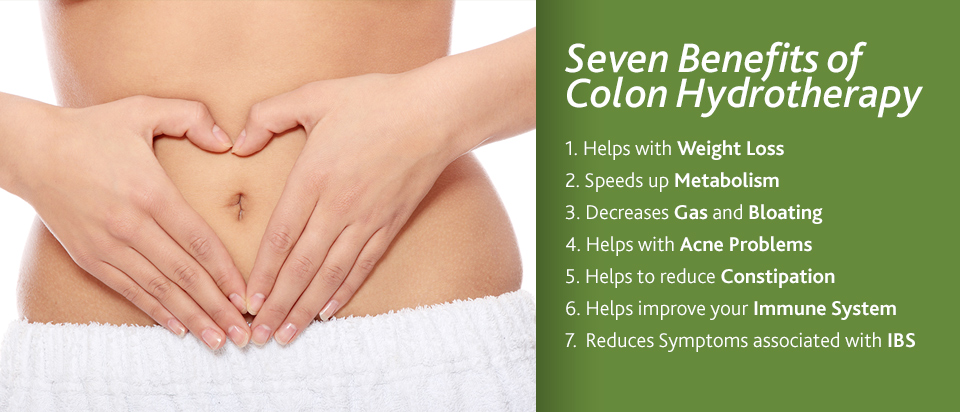 thank you all!
A good cleanse reboots our whole being.
Maintaining endurance and energy levels
Ensuring that your organs, cells and other internal systems function properly
Keeping proper muscle and skin tone
Preventing and relieving constipatio
 So glad you clicked in here!
10 Benefits of Colon Cleansing – The how's and why's of colon detox
Our Pleasure to have you navigate here! Thank you!
5 minute video on why you may be  gassy, bloated, constipated, and sick for no known reasons!
Click on the link:  http://bit.ly/1GJJoyw     and scroll down to : 
Why Are We Being Fed by a War Chemical Company?
Thanks for Navigating In to This Site!! You can Entrust Yourself To Us.                                                                                            
Reviews Since 2007
286 Reviews from "Birds Eye"
105 Reviews from "Super Pages"
55 Reviews from "City Search"
89 Reviews from "Yellow Pages"
24 Reviews from "Kudzu"
45 Reviews from "Merchant Circle"
66 Reviews from "Insider Pages"
29 Reviews from "Google +"
75 Reviews from "Judy's Book"
I can't thank you enough for making it  here to this blog!!
After I completed a very challenging Medical Degree, I realized after going into practice, that the drug cartels at Big Pharmas
  sponsor most of our medical education and physicians are indoctrinated from day one of medical school. Frustrated with pushing vaccinations,synthetic chemicals, surgeries & tests, I retrained myself as a Naturopath. I was very well suited for a career as a Naturopathic Doctor,
 however, I have since used critical thinking to find that  the information about natural modalities was so suppressed by special interests, I never knew about the thousands of ways to heal the body of toxicity.
And folks, if you born healthy and then in your 20,'s, 30′s 40′s, 50′s, 60,s, 70′s, 80,s & 90′s you get sick…..
IT'S "TOXICITY". That's it. 
Many people have been suffering from a chronic disease for many years. They spend an average of 7-minutes with their primary care physician, having been prescribed too many medications- many that are either toxic or addictive.  We have hospital corporations and insurance companies making sure that they get every bit of their share of the healthcare dollar.  We have the added nutritional harm posed by processed foods, sugars, wheat, hormones, antibiotics, pesticides, herbicides and GMO's.  The food industry, along with our making poor choices, is making us sick and the sickness industry is capitalizing. 
Here is what I've learned.
If you're not using colonics, throwing massive amounts of stones out of your liver and gallbladder monthly, flushing your kidneys, cleaning your spleen and alkalizing your blood…….you and your practitioner are patching & hiding symptoms.
If you go in for a checkup, the practitioner says to you"YOUR BLOOD PRESSURE IS HIGH" take a pharmaceutical pill for it, you're both being rude as hell if you do it. Your little heart was trying to tell you both something was not right, but you and the practitioner said to the heart"SHUT UP". And as you take your little bp pill every day, you tell your heart to shut the hell up. Not nice, so not nice to do.
bp raised up is usually something extremely simple. My aunt took bp pills to tell her heart to shut up for 22 years!
She stroked out and lived miserably for four years and died. 
I graduated with medical practitioners that prescribe synthetic drugs because  we did'nt know we were getting brainwashed in medical college, I get that. However, after I got myself retrained,  I graduated with Naturopathic doctors that take 200 bucks an hour and give you natural supplements. That's just as bad. Patients putting 400 dollars a month of NATURAL supplements through dirty organs.
Folks without cleaning up your original body parts, both MD's & ND's are patching symptoms.
But here is the piece de résistance ,
Crème de la crème……you hire a practitioner because your body parts are toxic and they sell you hundreds in pills.
Folks your organs have to break down those pills. Call me Kooky, but how is making old organs work harder cleansing?
I don't know…
Get to a center that physically helps you remove the 20, 30, 40, 50, 60, pounds of sludge that has built up in your organs out.