October 10, 2018 by admin
Filed under Colon Cancer, Colon Cleanse, Colon Hydrotherapy, Colonic, Colonic Irrigation, Constipation, GMO, GMO Food, Misc. Posts, Weight Loss
thanks for surfing to this blog!
Boorish, dishonorable, unethical behaviour, has been vigorously, enthusiastically promoted as the way successful medical clinics conduct themselves.
We , at this clinic,
with bullhorns drawn to our mouths,
proclaim ethical behaviour to be the driving force behind everything we do at Intestinal Fitness, LLC.
thank you for being on this site right now! deep gratitude to you!
After decades of research, my common sense led me to understand  why all of humans are so sick. A few thoughts I have that you can toss about with yourself:
This is what happens to food when we cook it:
Produces compounds toxic to us
increases the load placed on your digestive track
most antioxidants rendered unusable
enzymes all destroyed
proteins become denatured and restructured
vitamins destroyed and damaged
fats become stickier
carbohydrates are changed and A.G.E.'s are produced
Genetically Modified Food to begin with which causes disease right by itself…
Our ancestors had to eat what was available, I don't think they waited for technology to come along and provide machines for cooking.
Also wherever there is big money, expect to hear misinformation……..
Are you full of cooked food sitting in your 37 feet of intestines? The way to figure that one out is to see if you have a big bulge under your belly button area. Yes? Thats poop!
Dr. Gabby
November 19, 2017 by admin
Filed under BLOATED, Candida Yeast, Cleansing, Coffee Enemas, Colon Cancer, Colon Cleanse, Colon Hydrotherapy, Colonic, Colonic Implants, Colonic Irrigation, Colonic Misconceptions, Constipation, Enema, Gas and Bloating, Mega Colon, What is a Colonic?
Thank you for looking at the colons with me. I don't expect you to learn a lot here just gaze at where colons are in the body. That's it.
So big bellies equal full colons. That's it.
COLONIC SESSIONS ARE HELPFUL WITH: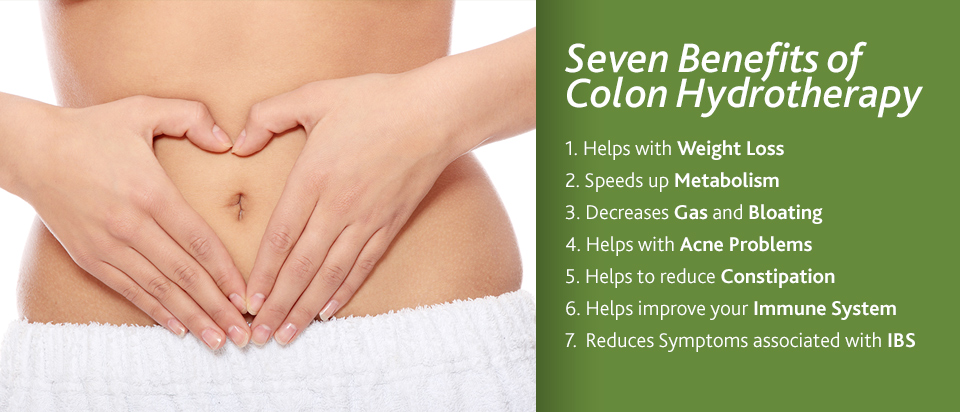 July 17, 2016 by admin
Filed under Colon Cancer, Colon Cleanse, Colon Hydrotherapy, Colonic, Colonic Health Benefits, Colonic Implants, Colonic Irrigation, Colonic Misconceptions, Colonoscopy prep, Constipation
thank you all!
A good cleanse reboots our whole being.
Maintaining endurance and energy levels
Ensuring that your organs, cells and other internal systems function properly
Keeping proper muscle and skin tone
Preventing and relieving constipatio
July 17, 2016 by admin
Filed under BLOATED, Colon Cancer, Colon Cleanse, Colon Hydrotherapy, Colonic, Colonic Health Benefits, Colonic Implants, Colonic Irrigation, Colonic Misconceptions, Constipation, Gas and Bloating
 So glad you clicked in here!
10 Benefits of Colon Cleansing – The how's and why's of colon detox
Colon
cleansing
 can help improve your body's overall health and wellness, and may even reduce your risks for colon cancer.
Makes the digestive system more effective
As the colon is cleansed, it pushes undigested waste through your system, clearing the way for good nutrient absorption. If waste remains in the body for too long, it becomes a breeding ground for bacteria and illness. A clean colon from a colon detox allows undigested waste to pass easily through your system.
Maintains regularity and prevents constipation
Constipation — especially when it's chronic — causes a sluggish digestive response, which in turn leaves waste in the system longer. This increases the likelihood that toxins will be released into the bloodstream. It is also a cause of other illnesses and irritations, such as hemorrhoids and varicose veins.
Increases energy
Releasing the toxins from your body is rejuvenating because it refocuses the energy usually used for forcing waste through your intestines to other parts of your body. People who have undergone colon detoxification say they have better blood circulation, more restful sleep and a boost in energy.
Increases the body's absorption of vitamins and nutrients
A colon that has been cleansed allows only water, vitamins and nutrients to be absorbed into the bloodstream, rather than releasing toxins and bacteria through the colon walls. When the colon is detoxified, it clears the way for essential nutrients to filter into your body unobstructed.
Improves concentration
Poor diet and ineffective vitamin absorption can cause you to become distracted and lose your concentration. The buildup of mucous and toxins in your colon can keep your body from getting what it needs to function, even if you eat a consistently healthy diet. Cleansing the colon with a detox diet can be the difference between feeling alert and not being able to focus. This has far-reaching ramifications for work, your relationships and your overall health.
Kick-starts weight loss
Foods lacking in fiber move through the digestive tract at one-quarter the pace of high-fiber choices. This slow-moving food produces excess mucous that literally sticks to the intestinal walls, weighing the intestinal tract down with pounds of decaying fecal matter.
Colon cleansing has the potential to aid weight loss; some people claim to have lost up to 20 pounds over the course of a month. The average human colon weighs about four pounds empty and can hold up to eight meals' worth of food before digestion finally occurs. A colon cleansing can result in significant weight loss and kick-start your metabolism, as well as refocus your attention on better food choices and whole-body wellness.
Decreases risk of colon cancer
All the toxins that you eat, drink, breathe in and absorb through your skin end up being processed by your gastrointestinal system and liver. If they are not forced from your colon and liver as quickly as possible, they can wreak havoc on your body's systems. By releasing stagnant body waste, you reduce the causes and the risk of polyps, cysts and cancerous growths in your colon and gastrointestinal tract.
Increases fertility
Colon cleansing, as well as increased fiber intake and healthy food choices, improves regularity and helps keep your weight under control. Fat is estrogen-based, and if too much is present, becoming pregnant becomes more difficult. A colon that is weighed down by years of buildup can also press on the uterus and surrounding reproductive organs in women, causing strain.
Colon cleansing rids the body of many chemicals and toxins that affect the egg and sperm. Many naturopaths recommend that both partners undergo colon cleansing before attempting pregnancy.
Maintains pH balance in the bloodstream
Foods that cause colon blockages are acid-forming — particularly high-protein diets without enough fiber. This leads to general malaise in the body. The tissue of the colon eventually becomes diseased and inflamed, reducing the colon's ability to do its job, which is to allow only water, minerals and vitamins to pass into the bloodstream. If yeasts, molds, fungus, bacteria, parasites or fecal material enter the bloodstream and connected tissue, the body's pH will be thrown out of balance.
Improves whole-body well-being
Ridding the colon of waste and toxins by releasing layers of colon buildup can lead to feelings of lightness, strength and overall good health.
June 29, 2015 by admin
Filed under Cleansing, Colon Cancer, Colon Hydrotherapy, Colonic, Colonic Health Benefits, Colonic Implants, Colonic Irrigation, Colonic Misconceptions, Constipation, Detox, Enema, TOXICITY, What is a Colonic?, YELP REVIEWS
Thanks for Navigating In to This Site!! You can Entrust Yourself To Us.                                                                                            
Reviews Since 2007
286 Reviews from "Birds Eye"
105 Reviews from "Super Pages"
55 Reviews from "City Search"
89 Reviews from "Yellow Pages"
24 Reviews from "Kudzu"
45 Reviews from "Merchant Circle"
66 Reviews from "Insider Pages"
29 Reviews from "Google +"
75 Reviews from "Judy's Book"
Hello Folks thank you for clicking into this site!
Jonathan Emord
In the recently published report by the National Cancer Institute, Surveillance Epidemiology End Results (SEER) Cancer Statistics Review, nearly one out of every two Americans born today will be diagnosed with cancer. If you are diagnosed with terminal cancer, you will likely discover sooner or later that FDA approved treatments (radiation and chemotherapy) are rarely curative and ordinarily present risks of secondary cancers and other life threatening complications. You will also discover that, with rare exception, those who go without FDA approved treatments live as long, if not longer than those who receive approved treatments.When a cancer patient who is bereft of options contacts the sponsor of a clinical trial involving an experimental drug, he or she will come to a startling realization: it is neither the patient nor the patient's doctor who decides what treatment they can use, but the Food and Drug Administration. Imagine that, after all a patient has endured, with precious little time left, and with a potential cure seemingly within reach, the terminally ill cancer patient cannot receive a desired treatment unless the FDA deems it permissible.A recent released documentary film by Nehst Out entitled Cut Poison Burn (available at cutpoisonburn.com) reveals the desperate and horrible circumstances befalling those who must not only struggle to fight the cancer afflicting them but also the FDA. The film documents the struggles of the Navarro's, a family struggling against the cancer treatment establishment and the FDA to gain access to a promising, experimental treatment for their young son, Thomas, who was dying from an aggressive glioblastoma or brain tumor. Their extraordinary courage and stamina against nearly insurmountable odds led them into an heroic conflict with an FDA more interested in protecting economic interests and its own power than in permitting a young child and his parents hope in the fight for their beautiful little boy's life.The Cost ofthe War on CancerSince President Nixon declared war on cancer in 1971, conventional cancer treatment has become very big business. In 2010, cancer care cost the American public an estimated $125 billion, yet even with a declared war and enormous expenditures, almost all cancer patients have died either from the treatments administered or from cancer progression, or both. The ugly truth is that the federal government has lost the war on cancer. Although it has lost the war, it compels Americans to purchase the same failed treatments for the disease by locking promising experimental alternatives out of the marketplace.
Because half the American population is bound to contract cancer and most cancers are incurable, a just government would do everything in its power to ensure that those diagnosed with cancer would be informed of and encouraged to explore alternatives, provided they made a knowing election once informed of the potential risks and known benefits of each option as compared to the FDA approved treatment. However, that is not the case. For those who seek alternatives to FDA approved treatments and to FDA favored drug manufacturers, the agency has an all too common answer: No (and often "no" without any rational explanation).
The FDA jealously guards its gatekeeper role, whereby drugs are only allowed to be marketed if they have been given FDA approval. As FDA's Associate Director of the Office of Drug Safety, David J. Graham, has explained, the system for allowing access is corrupt, heavily subject to political influence, and biased in favor of drug company sponsors who have a cozy relationship with the FDA from years of seeking and obtaining drug approvals.
When a patient seeks an experimental drug for a serious or life-threatening condition, an ordeal of extraordinary proportions may confront the person when they are least able, physically and emotionally, to endure it. He or she must contact the drug trial sponsor and obtain the sponsor's consent for admission to the trial. If the patient does not meet the eligibility criteria for the clinical trial, then the sponsor, not the patient, if convinced of the prudence of admitting the patient must seek the FDA's consent for a "compassionate use" exemption from the eligibility criteria. That exemption comes in the form of either a "single patient investigational new drug" submission by the sponsor or, if the patient may die imminently, an "emergency investigational new drug" submission (which may be made by phone). FDA political appointees exercise enormous subjective discretion in determining who will be permitted access to a clinical trial of an experimental cancer drug. Although the agency is loath to admit it, denial of the patient's choice occurs in those instances where the FDA harbors a bias against the sponsor or the treatment. Sometimes that bias is born of good evidence that the clinical trial is fraudulent or that the experimental drug is too dangerous, but it may also be born of an agency effort to ensure that favored regulatees are protected against new or novel cancer treatments of promise from an individual or company not among those having close ties to the agency.
The decision to deny a dying patient access to an experimental drug is an extraordinary exercise of federal power. That horrific decision is made daily by the directors of FDA's Division of Oncology Products—Drs. Robert Justice and Patricia Keegan, under the direct supervision of the FDA Commissioner, Margaret Hamburg. The FDA has criteria in 21 C.F.R. § 312.305 that limit access, but it exercises considerable discretion in interpreting the criteria, resulting in inconsistent decision making. Repeatedly members of Congress, most notably Congressman Dan Burton from Indiana and Congressman Peter DeFazio from Oregon, have pressured FDA Commissioners to reverse decisions denying access that the Oncology Products Division Directors declared final. While FDA Commissioners protest that their decisions are wholly science based, in fact the subjective criteria and the inconsistencies in decision prove that bias is the norm and that those with political access to the powerful can achieve reversals.
When determining if a patient will be given access to a clinical trial, the FDA considers a few subjective factors. First, it requires that the patient have a "serious or immediately life-threatening disease" that is essentially not treatable with FDA approved drugs and devices. In 21 C.F.R. § 312. 300(b), the FDA reveals the inherent subjectivity in this determination: "Whether a disease or condition is serious is a matter of clinical judgment, based on its impact on such key factors as survival, day-to-day functioning, or the likelihood that the disease if left untreated will progress from a less severe condition to a more serious one." Next, the FDA evaluates the treatment, again on largely subjective grounds, assessing whether "[t]he potential patient benefit justifies the potential risks of the treatment use and those potential risks are not unreasonable in the context of the disease or condition to be treated." The FDA then insinuates its anti-competitive bias into the process, deeming even a drug for which clinicians recommend access for the terminally ill be kept from those patients on the basis that allowing the use would "interfere with" potential FDA market approval for the drug or because the FDA deems other drugs under another IND (Investigational New Drug Application) or FDA approved drug protocol available for treatment use.
When the drug sponsor is a large pharmaceutical company having a portfolio of several FDA approved drugs seeks a compassionate use exemption, it is ordinarily granted. The subjective factors are all resolved in the sponsor's favor. When the drug sponsor lacks that cozy relationship, the FDA often subjectively concludes the treatment to be one with potential risks that are unreasonable or concludes the condition to be one for which FDA approved treatments remain available. It is, of course, always the case that an FDA approved treatment is available for cancer or that another IND by a favored regulatee is available for treatment use. The factor is thus entirely fungible, depending on the political preference of the regulator. Chemotherapy, radiation and surgery are conventionally approved to one extent or another for every cancer. So the FDA may always conclude that an experimental treatment is unwarranted because the patient could receive treatments that are FDA approved instead or could participate in some other IND for the cancer.
The FDA's political manipulation of the compassionate use process is one of the greatest examples of arbitrary and capricious agency action. It carries with it consequences acceptable to no one but the FDA bureaucrats who administer the program: destruction of patient hope and life. When a director of the Division of Oncology Products decides to deny a terminally ill patient access to an experimental treatment, that interposition of federal power between doctor and patient has profound consequences. Invariably the patient's last, best hope for cure is removed by force of law, compelling the patient either to leave the country in search of the same or comparable treatments, return to horrific chemotherapy and radiation treatments that will make life unbearable and may hasten death, or resign to die.
Patricia Clarkson's Story
On June 17, 2011, Patricia Clarkson was diagnosed with Stage III multiple myeloma. Although predicting an individual's life expectancy is in fact impossible, Patricia's doctor, like many oncologists and hematologists, make those unscientific predictions. Her doctor told her that she had no more than 4 to 5 years of life left. This common practice is not only unscientific but also cruel in the extreme and contrary to medical ethics because it inflicts injury, often causing the patient diagnosed with cancer to experience a profound loss of hope and a feeling of utter helplessness, conditioning them to accept with resignation whatever treatment regimen is recommended even treatments with lethal side effects. Often patients diagnosed with cancer and given an estimate of time left suffer a loss of the will to live and a diminution in their immune system that hastens death.
Patricia underwent a battery of tests, two MRIs, bone scans, and sophisticated laboratory analyses, all confirming the diagnosis of Stage III multiple myeloma. On June 18, 2011, she was hospitalized for sudden acute kidney failure, but she responded well to treatment and was released on June 21. While hospitalized, she was placed on Velcade, a chemotherapy drug. The Velcade reduced her plasma tumors from 80% to 15%, but she began to experience gastroenterological reactions to the drug and severe pain in her lower back.
She was then given radiation therapy. Her reactions to the Velcade became so severe that her treatment regimen was halted, pending resolution of the reactions. In the interim, one of her oncologists advised that genetic testing revealed that she was missing chromosome 13 and gene p53 (a condition common among 50% of those afflicted with multiple myeloma), which he said would reduce her life expectancy to a year or two. Again, this heartless, unscientific pronouncement only further injured Patricia's psyche atop the enormous physical suffering she had already experienced.
This oncologist recommended a bone marrow transplant which he said would extend her life one to two years (another unscientific prediction because bone marrow transplants in these circumstances are notoriously unsuccessful). Fortunately, Patricia did her own research on bone marrow transplantation and decided that the length of hospital stay, risk of complications, and likely need for more than one transplantation surgery made it a foolish option.
In late November 2011, convinced that there was no conventional option that offered her any hope and that each option given her would come with greater physical disability and pain, decreasing, not increasing, her life expectancy, Patricia began looking for non-conventional alternatives. Having discussed the matter with trusted friends, she became convinced that she might benefit from receiving antineoplastons, a non-toxic, experimental drug discovered over thirty years ago by medical researcher Dr. Stanislaus Burzynski. One of those friends, Mary Jo Siegel, was diagnosed twenty years before with non-Hodgkins lymphoma and was pronounced cured following receipt of the antineoplastons treatment. Patricia traveled to Houston to meet Dr. Burzynski. He regretfully informed her that the FDA had ruled that it would not grant any additional compassionate use exemptions for patients to receive his antineoplatons, even though the FDA had approved numerous exemptions in 2011. After conducting a physical exam and evaluating the test results, Dr. Burzynski recommended that Patricia take sodium phenylbutyrate along with the chemotherapy drug Revlimid until such time as a better option became available. Her local oncologist acknowledged Patricia's decision to work with Dr. Burzynski, but refused to affiliate with him or provide local medical support, apparently for fear of FDA retaliation against her and her clinic.
Informed that the FDA could only be persuaded to lift its ban on Burzynski's treatment if enough political pressure were brought to bear, Patricia contacted her member of Congress, Jerry McNerney. In December McNerney's aides sent Erik Laughner, a consumer safety officer in the FDA's Division of Oncology Products, a letter requesting a compassionate exemption for Patricia. The request was denied. The FDA offered no explanation for its denial. Patricia then turned to Senator Diane Feinstein for help. She wrote to the Senator and asked her to urge the FDA to permit participation in the Burzynski clinical trial. Senator Feinstein's staff sent a letter to the FDA on December 14. On January 6, 2012, the FDA responded with a conclusory denial, reciting that it was aware of no data supporting "the use of antineoplaston therapy as a potentially safe and effective treatment for multiple myeloma."
Patricia then met with Senator Feinstein's aides and provided them with more details supporting her request for access to the Burzynski treatment. Dan Morrison of Senator Feinstein's office later informed Patricia that he did not receive any response to his last inquiry to the FDA. He had no options to give Patricia other than encouraging her to contact the FDA directly by phone (a dead end given that FDA refuses to speak with patients about its compassionate use decisions; it only speaks to its regulatees, the clinical trial sponsors) or send a letter to the White House.
Get Involved
For Patricia Clarkson, the need for access to Dr. Burzynski's antineoplastons is acute. Because political influence plays such an important part in this sordid business of convincing the FDA to permit a dying person freedom of choice,
I urge those who read these words to correspond with the FDA and with their members of Congress to demand that FDA Commissioner Hamburg act now to reverse the FDA's decision to deny Patricia Clarkson antineoplastons treatment. You may register your complaint with Commissioner Margaret Hamburg at the following email address: Margaret.Hamburg@ fda.hhs.gov. You should also ask Congressman Darrell Issa, Chairman of the House Committee on Oversight and Government Reform, to demand that Commissioner Hamburg reverse her the denial of treatment. You can reach him on Twitter (@DarrellIssa). You should also ask Congressman Dan Burton, member of the House Committee on Oversight and Government Reform, to intervene on Patricia's behalf. You can reach him on Twitter (@RepDanBurton).
The war on cancer has become a war dominated by "friendly fire," where the medical troops fighting the battle more often than not kill the civilian patients they are supposed to protect. It is a war we have lost yet continue to wage using the same failed methods. It is a war the federal government allows to be waged by those with political influence but not by those without that influence who nevertheless have discovered treatments that hold out promise. It is a very corrupt and inhumane war.
Sources:
http://seer.cancer.gov/csr/1975_2006/results_ merged/sect_02_all_sites.pdf
http://cutpoisonburn.com
Jonathan W. Emord is a constitutional and administrative lawyer in Washington, D.C. The author of The Rise of Tyranny and Global Censorship of Health Information, he has defeated the FDA in federal court eight times. He is a weekly columnist for both the Newswithviews.com and the American Justice column in USA Today Magazine. He is consulted regularly by the national media on government regulation, appearing on the nationally syndicated radio program Coastto- Coast AM, was recently interviewed by John Stossel on The Stossel Show (http:// www.foxbusiness.com/on-air/stossel/ blog/2011/11/08/fda-kills) and can be heard on the Christian Broadcasting Network, among media outlets. For more information visit www.Emord.org.
Happy Everything Folks!
This is the easiest I can make it for you folks….
Harmful agents are absorbed from deposits in the large intestine, overloading the immune-system and potentially causing a variety of primarily chronic disorders. Significant detoxification can be achieved with intensive colonics and the natural balance of the body can be improved. The treatment effectively removes deposited stool from the large intestine and is indicated in cases of habitual constipation, distension and other digestive problems, as well as in eczema, psoriasis, allergies, fatigue, migraines and arthritis. During the treatment the patient lies on their back, and single-use equipment sprays varying-temperatures of water into the large intestine through the anus. The alternating usage of hot and cold water trains the muscles of the large intestine and improves circulation. The treatment is pain-free. This therapy is excellent for strengthening the immune system, for detoxifying the body, for restoring normal digestion and absorption, and, as a side benefit, for losing unnecessary weight.  
The following link is a few minutes long and gets rid of the myths about colonics.                                                                                                                                                                                                                        
  https://www.youtube.com/watch?v=q6Ih9EiO1Lc
December 9, 2014 by admin
Filed under Cleansing, Colon Cancer, Colon Cleanse, Colon Hydrotherapy, Colonic, Colonic Irrigation, Constipation, Detox, Detox Herbs, Liver and gallbladder flush, Liver Cleanse, TOXICITY
I can't thank you enough for making it  here to this blog!!
After I completed a very challenging Medical Degree, I realized after going into practice, that the drug cartels at Big Pharmas
  sponsor most of our medical education and physicians are indoctrinated from day one of medical school. Frustrated with pushing vaccinations,synthetic chemicals, surgeries & tests, I retrained myself as a Naturopath. I was very well suited for a career as a Naturopathic Doctor,
 however, I have since used critical thinking to find that  the information about natural modalities was so suppressed by special interests, I never knew about the thousands of ways to heal the body of toxicity.
And folks, if you born healthy and then in your 20,'s, 30′s 40′s, 50′s, 60,s, 70′s, 80,s & 90′s you get sick…..
IT'S "TOXICITY". That's it. 
Many people have been suffering from a chronic disease for many years. They spend an average of 7-minutes with their primary care physician, having been prescribed too many medications- many that are either toxic or addictive.  We have hospital corporations and insurance companies making sure that they get every bit of their share of the healthcare dollar.  We have the added nutritional harm posed by processed foods, sugars, wheat, hormones, antibiotics, pesticides, herbicides and GMO's.  The food industry, along with our making poor choices, is making us sick and the sickness industry is capitalizing. 
Here is what I've learned.
If you're not using colonics, throwing massive amounts of stones out of your liver and gallbladder monthly, flushing your kidneys, cleaning your spleen and alkalizing your blood…….you and your practitioner are patching & hiding symptoms.
If you go in for a checkup, the practitioner says to you"YOUR BLOOD PRESSURE IS HIGH" take a pharmaceutical pill for it, you're both being rude as hell if you do it. Your little heart was trying to tell you both something was not right, but you and the practitioner said to the heart"SHUT UP". And as you take your little bp pill every day, you tell your heart to shut the hell up. Not nice, so not nice to do.
bp raised up is usually something extremely simple. My aunt took bp pills to tell her heart to shut up for 22 years!
She stroked out and lived miserably for four years and died. 
I graduated with medical practitioners that prescribe synthetic drugs because  we did'nt know we were getting brainwashed in medical college, I get that. However, after I got myself retrained,  I graduated with Naturopathic doctors that take 200 bucks an hour and give you natural supplements. That's just as bad. Patients putting 400 dollars a month of NATURAL supplements through dirty organs.
Folks without cleaning up your original body parts, both MD's & ND's are patching symptoms.
But here is the piece de résistance ,
Crème de la crème……you hire a practitioner because your body parts are toxic and they sell you hundreds in pills.
Folks your organs have to break down those pills. Call me Kooky, but how is making old organs work harder cleansing?
I don't know…
Get to a center that physically helps you remove the 20, 30, 40, 50, 60, pounds of sludge that has built up in your organs out.