Hello! AND Thank you! 
I get the whole "YELP" venue! I get it. They want you to keep using them as your "GO TO". So they get snooty when my clients leave a review and it's not their format or protocol. No problem but I give them to you here.
1)
2/8/2015
I am a 51 year old female with chronic constipation,bloating and gas for over ten years. Nothing worked for me,if it did relieve my constipation it was only temporary and caused severe gas and abdominal pain. A coworker told me about Intestinal fitness and recommended that I go. I am on three different medications for depression and anxiety and I am aware this adds to my constipation. What comes along with constipation is fatigue, bloating,gas and toxins throughout the body. Since i have been going to Intestinal Fitness I have felt so much better, less fatigue because I am having regular bowel movements, no bloating and hardley any gas now. I hope to soon get off any medications that are causing a negative affect on my body. I am a true example of how much better you can feel when you rid the body of toxins that are causing so many health problems. I look forward to feeling like a normal person because of Intestinal Fitness. Thank you for all you have done for me and my health. I just have to say if you feel that chronic constipation is just a way of life you are wrong, Intestinal Fitness has given me a positive outlook on how i will live my life.
Thank you.
2)
Marissa B.
Chapel Hill, NC
12/16/2014
I'm a 21-year-old student who used to suffer from nervousness, anxiety, and fatigue, and I hadn't had my period in more than two years. I also had recurrent abdominal pain (specifically related to bloating). I was underweight and had low blood pressure. I ignored these problems because I had bowel movements daily, so I assumed there was nothing wrong with what I was doing. However, after receiving several X-rays at the doctor, I learned that I had a severe buildup of waste in my intestines. Their solution was to put me on medications such as Beano to "fix" the problem. This involved taking countless pills all day every day, which was unrealistic and unnecessary (medications are never the answer to our problems!). After several months, my health status had just gotten worse. When I heard about Intestinal Fitness, I was honestly a bit skeptical at first. I had read online articles about the "negative" aspects of colonics (completely false!), but I didn't really have any other options. First, I need to say that Gabrielle and the Intestinal Fitness staff are AMAZING. Gabrielle is one of the friendliest, nicest, engaging, and educated people I know. She is so genuine and has such a passion for positively impacting the lives of other. Although I was really nervous, she made me feel so comfortable and welcomed during my visit. Throughout my visit, she talked about health-related issues in our society today, as well as things I can do to proactively fight against them. At the same time, I saw so much build up coming out of my system. It's hard to believe that I was so backed up when I'm relatively young. However, Gabrielle also did an excellent job explaining the importance of colonics, as well as the reasons we all have so much waste (such as unavoidable air pollution). I saw waste coming out of my system from years and YEARS in the past (even though I eat really healthy now, I obviously ate my fair share of candy and fast food as a kid!). I also had an eating disorder for a couple years, so she explained I had likely gotten backed up because of my unhealthy relationship with food (even though I wasn't eating much of it!). After my first colonics, I felt incredible. I immediately scheduled appointments to come back in the following weeks. Under the guidance of Gabrielle, I set up a plan to get my intestines back in order. She walked me through everything I need to do, and it has worked beautifully. I just finished my 5th colonic and have never felt better. My bloating is almost completely gone, which is incredible in itself. My clothes finally fit normally again, and I have way more energy! I also go to the bathroom easily on a regular basis now (ALOT– 4+ times a day!). At this point, I plan to use Intestinal Fitness for maintenance as needed, but Gabrielle has gotten me to a place where I can live a completely healthy lifestyle as a student. I CANNOT RECOMMENDED INTESTINAL FITNESS ENOUGH!!!! I strongly believe that everyone can benefit from Intestinal Fitness, regardless of age, gender, health status, etc. We all have waste in our bodies just from living– why not address these problems now instead of continuing to let them build up?!?!
3)
12/2/2014
Lately  I've been bloated and gassy.  Overall I have experienced a a feeling of 'heaviness'  in my abdomen.  Even though I have a movement each and EVERY day I wasn't prepared for the amount of backed up fecal matter my body released!   I poop every day…. but you would never believe it.  The amount of feces and old/undigested food that I saw flowing through the tube during the process was shocking.  Dr. Gabrielle explained things every step of the way.  There's no need for shame or awkwardness.  She is super friendly and has a warm personality.  In addition, the space is clean and relaxing.  I highly recommend Intestinal Fitness for colon hydrotherapy.   You may be surprised what you're carrying around with you every day!
11/28/2014

Gabrielle and Rebecca: on a scale of 1 to 5 stars, I give you 100*. you have truly changed my life or should I say my intestinal life. Please stop by and talk to these professionals they do know what they are talking about.
I have been Intestinal fitness for about 3 years. Just recently I tried the (refloristation)  treatment. THE HEALTHY BACTERIA ENEMA and it really works.
I usually get the foot bath, the sauna, and the colon cleanse + the relforistation treatment.

I LOVE YOU LADIES…………

11/19/2014

Intestinal Fitness is the place to go for Colonics, Foot Baths, Massage, and Infrared Sauna.  The owners, Gabrielle and Rebecca are absoutely amazing and extremely knowledgable.  They go out of their way to make you feel comfortable, answer any questions and provide an amazing experience.  Gabrielle is a Naturopathic Doctor and an expert in Colonics.  I highly recommend Intestinal Fitness.  Lynn

7/26/2013

After my first appt, I felt soooo much better. I suffer from fatigue, chronic pain, digestive issues, acne, insomnia, brain fog… I had 3 services: infrared sauna, colonic and ionic detox foot bath. I let go off a lot of toxins that have been making me sick. I lost weight, dark spots on my face lightened, skin was softer, acne got better within a few days, dark circles under my eyes lessened. Finally, treatment that works!

6/1/2013

Gabbrielle Rosina Diamate, N. D. Is a very kind lady. She treats you with care and Rebecca sorrell is very kind also. Its a clean office with privacy.
I have been constipated most of my life. I have been having mind fog, Lack of appetite, Gas, Aches and pains, Sinus, Bloated, After I ate I could taste the food as if it would not digest and the constipation got beyond chronicc what ever I took I was not getting relief.
I have had 3 hydrotherapies and 2 ionic foot baths done. I have about 90% improvemwnt and the treatments have hepled out allot. I have had 3 therapies and I the most of everything is better.
My brother John has done the colonics and ionic therapy and has good improvement  with just one visit.
The ionic foot bath really works.
EY

8/3/2011

I started going to Intestinal Fitness a little over a year ago upon my decision to thoroughly cleanse my body and help my mind to focus better. When I first came, I was greeted with a big smaile and the atmosphere was very soothing and quiet. The place is very clean and cozy, makes you want to stay there the whole day. And on some visits I almost do: I drive all the way from Goldsboro, so I decided I might as well make it a cleansing day, while in Raleigh. So I go for the Ionic Foot bath for 50% off (if done on the same day as colonic), then their luxurious brand-new Far Infra-red Sauna, and finish the day off with a limphatic 2-hour long massage. And it is so worth it! Thats 4-5 hours of cleansing, relaxation and rejuvenation. These people really care that I get the results that I am looking for. They monitor my progress, and depending on what is coming out, they suggest a plan of other cleanses and supplements ( which they have in stock and know a great deal about), for the future best results. I know I want to keep going for a while longer, so I take advantage of their specials: you get 15% off if you pay for 3 visits . That's what I've been doing. Gabi put me on a liver cleanse, so I've done that twice already, getting ready for a kidney cleanse. I also get the Aloe Vera juice every time to get even more out of my colonics, since it gets stuff off the intestinal walls much easier. Oh, and Gabi also started to do something new in the colonic sessions: she applies hot stones, and that facilitates the cleanse even further, only she calls it "production"!

Larrissa A.
Goldsboro, NC

7/2/2011

I am a very health- conscious female, 39 y.o., who decided that detoxification is the only way I can correct such issues like bloating and gas, constipation, problem skin, fatigue, to name just a few. So a year ago, in summer of 2010 I paid a visit to the Intestinal Fitness in Raleigh. I am still coming every 2-3 weeks, from out-of-town (I live in Goldsboro area), because the help I have been getting goes beyond just the colonic therapy sessions. The friendly personnel is very genuine in their goal to help customers like myself to really clean their bodies from poisons, toxins and heavy metals that had been lodged in there since childhood. They are very dilligent in monitoring my progress with how well I am doing and are giving me guidelines with what to do next, depending on what they see my body is releasing, so that I have  a plan of sorts, of what we'll be doing next. They recommend all the natural cures, vitamins and other remedies they know at the moment, and stay up-to-date with all the new natural remedies and supplements that become available. I am very pleased with my accomplishments: my digestion/elimination has improved dramatically, my skin looks healthier and younger, pimples almost non-existant, I also have more energy. I am now doing the liver cleanse they recommended, next will be kidney cleanse.
I also tried their ionic foot spa experience (you can get it at half price if you do it on the same day as your colonic) and saw what came out into the water, and Rebecca told me the body systems that were releasing, she knows it depending on the color of the water. The new addition is this luxurious Thera Sauna room where you get your far infra-red sauna for one hour, and you sweat your toxins out, and it's not even that hot, but all that time you are sweating bullets. And of course, I had to try  out  their new massage therapist, Marcus, and his limphatic 2-hour long massage session. This is a rejuvenation experience that I love to treat myself to.
Thank you Gabrielle, Rebecca, Marcus and Josefina!

L.A.

6/25/2011

I picked this place because they have the best far infrared sauna booth before my colonic. Sitting in that 135 degrees for 35 minutes "BEFORE" a colonic is the magic bullet that gets more releases on her colonic table! They also have a lymphatic masseuse on staff and the detoxification footbath was next.  I research everything and I get all four detox treatments for $220.00. Thats incredible.
I was treated with respect and kindness, the detox center is impeccably clean.
Hello Beautiful! You are a Unique Gift to the Planet! Thank you for Honoring me with Clicking into My Blog Site!
WAKE UP NORTH CAROLINA!   And Remember, we love our heroic Medical Doctors! We are not addressing those folks here!  
 When you find out that Colonics have been around in one form or another for 5,000 years , and everyone knew about but you,  then you  can thank the American Medical Association.   
Here are the reasons why the M.D. "QUACK BUSTING" scam was Formed;
 (1)  SET UP A CENTRAL PROPAGANDA CENTER
   (2)  CONTROL WHO GETS PROSECUTED
(3)  AFFECT MEDICARE, AND MEDICAL INSURANCE COMPANY DECISIONS...
(4)  USE THE SYSTEM TO HARASS, DISCOURAGE, AND DESTROY LEADING-EDGE PRACTITIONERS AND PROVIDERS…
(5)  DEMORALIZE THE OPPOSITION BY THE VICIOUSNESS OF THE CAMPAIGN.
Colonics with colon hydrotherapy got super high tech in the early 1900′s like all of our other technology that we're grateful for. It is an enema. Old Fashioned enemas get 6 inches of the colon and we get six and seven feet of it. Dr. Kellogg, Natural, G.I. M.D. used colonics to heal 40,000 patients without surgery. So the American Medical Ass. was formed because the agenda was to drug and cut patients. He refused to do both. Hence the start of their vicious smear campaigns.
Read Tim Bolan's investigation  with regards to how QUACK BUSTERS WAS FORMED" , Then see if you trust NON HEROIC doctors. Non Heroic  Doctor means you can walk in and you are seeking help and advice, and you walk out without advice and a prescription for harmful, synthetic drugs, that exacerbate the toxicity of anyone's health status, hide the symptom you sought help for and the prescription is telling your body to 'SHUT THE HELL UP". Exactly, when you take a pill for high blood pressure you tell your heart to "SHUT THE HELL UP! " Every day you take the little pill, that is the comment I get by the way, Clients tell me "BUT I am on the smallest pill and the lowest dose…it's a little pill….".
No one cares how big or small a pill is folks…..it is telling your heart to "SHUT THE HELL UP". Very impolite to do to a miraculous, super genius, biological body! Most N.D.'s will tell you it is simply a specific mineral depletion.
Now I want you to read how the American Medical Asses have made it so you think you need prescriptions for a hangnail…
Who are these so-called "Quackbusters"?…
 Consumer Advocate Tim Bolen
North Americans have known, or suspected, for some time, that there has been an organized assault by a group, against companies, and practitioners, offering alternatives to the drugs/surgery paradigm. That group calls itself the"quackbusters," and they are a scam.
I'm about to tell you WHY that assault was formally assembled, HOW THE SCAM works, and WHO the players are, and WHAT they're up to right now.  
If you know who they are, and how they operate, you can beat them.
North America has been going towards what are called "alternatives," in health and medicine, in a big way.  More than half of the US health dollar is currently being spent on this phenomena.  With new billing codes (ABC Codes) going into effect, allowing insurance and Medicare to pay for "alternative" therapies, that percentage will, no doubt, increase dramatically.
In California, the fifth largest stand-alone economy in the world, where I live, the health freedom movement is much larger than anywhere else.  Here, we'd rather be healthy than medicated.  We've analyzed the politics of the problem, and successfully turned the political environment to our way of thinking.  We simply do not put up with "quackbuster" crap, here..  Why should we?
Throughout this discourse keep something important in mind.  It's this – we in the Health Freedom Movement outnumber the quackbusters 100,000 to 1.  We've got more money than they do, and we've got better, and more talented people.  We also have better lawyers.  It is time to use our advantage to destroy them.
WHY IT WAS FORMALLY ASSEMBLED…
Three things, I believe, seriously alarmed conventional (mainstream) medicine and spurred them to action in late 1996.
The FIRST thing was reports showing that medical care in this country is so bad that doctors and hospitals were listed as the third largest cause of unnecessary death. Since then, they have moved to the Number one spot.  Americans have been finding out that the average MD these days, beyond the emergency room, has little to offerbeyond  the "magic bullet," meaning the new drug pushed this week by the drug company salesman.
The bottom line in conventional medical care is a shock, and Americans are expressing their displeasure with the situation with their changes in health buying patterns -  which leads to the Second thing.
The SECOND thing was a 1993 report in the New England Journal of Medicine (JAMA) that showed the huge financial impact of "Alternative Medicine" on the US health care dollar.
The THIRD was the Clinton Administration's identification of "health fraud" as a major cause of health care's rising costs – and the announcement of Attorney General Janet Reno's plans to deal with that issue STRONGLY.
THE EFFECTS ON MAINSTREAM…
STOMACH ACHE #1 - The 1993 JAMA report on Alternative Medicine… had to be a shock to conventional medicine.  It showed that the American public was not in the"Marcus Welby," or the "Ben Casey" mode any more – where the guy in the white coat, with the stethoscope around his neck, was America's sole source of health advice.  The "Ask Your Doctor" program was flat-out dying.
The JAMA report suggested that more visits were being made to unconventional practitioners in 1990 then to conventional – 488 million unconventional visits to 388 million to primary care physicians.  13.7 billion dollars was spent on unconventional practices as opposed to 12.8 billion for hospitalization.   Alternative Medicine, which excels outside of the Emergency Room was, offering real health solutions.
STOMACH ACHE #2 - Then, in 1995, Janet Reno, the then Attorney General, under the direction of the US President, came out with a program identifying "health fraud" as a major problem in the US health care system.  She shocked, and frightened, conventional practitioners.  "Health Fraud" - was, and is, defined by the Justice Department as "Over billing, false coding, MD kickbacks, etc.."   Reno, of course, was right – conventional medicine was, and is, involved in sheer greed and dishonesty.  It was, and is, a huge problem.
In response, mainstream medical went into orbit, trying to deflect her attack – to no avail.  Janet Reno was teaching "seniors" how to read their medical bills – and turn their doctor into the Feds.  The "Meds" were in trouble with the "Feds."  And, still are.  And, should be…
So mainstream, rather than fix their own house, had to come up with a plan to counter these two assaults on their dollar intake.  They did… and here it is…
HOW THE SCAM WORKS…
In 1996, mainstream launched their counter-attack.  It was a four part dis-information Public Relations campaign designed to kill two birds (stomach aches)with one stone.  They wanted Janet Reno (and the American public) off their backs, and they wanted to get rid of their upstart competitor Alternative Medicine.  So they came up with a simple plan  – re-define the term "health fraud" with a massive dis-information campaign.  The intent was to re-define the word AWAY from Reno's definition of "Over billing, false coding, MD kickbacks, etc.." to a different focus -"Alternative Medicine."  They put the plan into effect.
Enter, from stage right - the "quackbusters…"
PART ONE of the plan was  what I call the "definition switch."   Janet Reno, in her original plan, had expected cooperation from the State Medical Boards. She expected the Boards to prosecute billing cheaters. She NEVER got that cooperation.
In Chicago in 1996, at the FSMB (Federation of States Medical Boards) annual meeting, a major program was presented.  It was, supposedly, on "health fraud,"and how to combat it.   Conspicuously, there were no speakers from Janet Reno's team.  If any of Janet Reno's people thought this was going to help the Federal program – they were wrong.
The Feds that were attending must have been in shock, upon seeing the presentation.  Only once in the program was the Fed's definition of "health fraud"ever mentioned - it was by FTC's Matt Daynard who made it clear that their (the FTC's) concerns were MUCH broader than theirs. Other than an apparently confused Daynard, no where in the program was there a discussion of how to prosecute doctors who over-billed, false coded, took kickbacks, etc.  All they talked about was "Alternative Medicine," and how to prosecute it – calling it "health fraud."
From that moment on – While Feds prosecuted sleazy hospitals, greedy MDs, clinics, ambulance operators, home suppliers, etc., State Medical Boards were to target two categories (a) solo practitioner MDs that recommended supplements, exercise, etc., instead of prescription drugs, and (2) unlicensed competitors to the drug/surgery dollars, i.e.;  Naturopaths, Homeopaths, Nutritionists, Health food Stores, Massage Therapists, etc..
And the war began in earnest.  For, even then the Health Freedom Movement, although not organized, had muscle.   Hundreds of fights across the nation, ensued.
PART TWO of the plan was to affect Federal Agencies – and try to redirect those agency's efforts away from the Justice Department's program, and convince them to focus their energies on "Alternative medicine" proponents.  They did this with a four-part sub-plan.  (a)  They invited FTC and FDA lower level employees to their meetings for the express purpose of propagandizing, and kissing-up to them.  (b).  They created a system of "meetings" where they had access to those Federal employees on a regular basis – for the purpose of propagandizing them  (c)  They used their contacts within those Federal agencies to gain unwarranted credibility for their own plans, and anti-alternative medicine programs. (d)  They got the US Department of Health and Human Services (DHHS) to give them official government credibility.
PART THREE of the plan, was a propaganda gambit. It was in two parts (a)  create a so-called "information base."  Websites appeared, sounding authoritative, like Stephen Barrett's sleazy "quackwatch.com," and others.  The questionable organization, the National Council Against Health Fraud (NCAHF), was to provide so-called "expert witnesses" for testimony.  The FSMB was to act as a clearinghouse, both for names of people suggested for prosecution (persecution), and for where to find "information" and "expert witnesses."  And more…
DHHS was duped into giving the quackbusters unwarranted credibility.  Type in the key words "health fraud" on a government website, and up pops the National Council Against Health Fraud's website, and quackwatch.com.
The second part (b) , and equally important was to demonize, and criminalize, all aspects of "alternatives" through false suggestions, or claims, against them.  For instance;  The claim that herbals are "untested" and not "standardized" is simply a ploy to make herbals look bad.   Herbals do not need to be "tested," nor"standardized."    Herbals are more like wine – since they are a natural product, dependant upon natural factors like weather, no two batches are going to be the same.   Herbals, being part of nature (part of earth's life cycle) have been field tested since the beginning of time.  The "testing" process we the people put in place is for new "drugs," not herbals – those things, unlike herbals, that have NEVER been introduced into the human body before.  Generally speaking, drugs are HUGELY DANGEROUS – hence the warnings of side effects.
PART FOUR of the plan was to create a relationship with Medicare, and the health Insurance Industry, to supposedly, advise them of "health fraud."  It incorporated, in a sub-plan parts One, Two, and Three, above.
WHO THE PLAYERS ARE…The whole scam is run out of a New York ad agency…
I believe one of the primary players in this scam is the Board, management, and staff of the FSMB (Federation of States Medical Boards).  Their website basically says "We don't know what alternative medicine is – so we'll call it health fraud."  It is they, I believe, who control the daily operation of the plot.  As you read this, at exactly this moment, some, or all of the FSMB people, are probably on the phone, the FAX, or the internet, organizing the persecution of some unsuspecting leading-edge healer in North America.  Ten minutes from now, they will begin another.  Then another, then another,  then another…
The National Council Against Health Fraud (NCAHF) is another player.  It wants to appear to be an important wheel in health care.  The reality is different.  It was rudely EVICTED from Loma Linda University a few years ago, and after bouncing around from place to place, has now found a home in a hair removal salon in Massachusetts, where the NCAHF president, Robert S. Baratz MD, DDS, PhD is the "Medical Director."  Hair removal?
One other player, recently fading from the scene, muscled out by Bobbie Baratz, isStephen Barrett MD, who the Pennsylvania licensing board officially classifies as"Not in Good Standing," operates the dubious website "quackwatch.com" out of his basement in Allentown, Pennsylvania.
There are other players, but it would take to long to explain how it works.  Again, I recommend James Carter MD's SUPERB book "Racketeering In Medicine." as a resource.  Page #44 has an outline of the whole quackbuster scam.
THE REAL PROBLEM IS…
What is the REAL problem, exactly?  Generally, "we" are the problem.  "We"meaning the North American Health Freedom Movement. Specifically, it's that "we," in the Health Freedom Movement haven't completely countered the attack plan put into place a few years ago (1996), by the quackbuster conspirators to destroy"Alternative Medicine."   It's time we did that. – and we can do it relatively easily.
What we have to remember is that, despite the quackbuster's best efforts,"Alternative Medicine" is gaining, not losing, ground in public acceptance.  Americans aren't buying into the quackbuster "big lie" propaganda program.
Since identifying a problem is half-way to solution – we're more than half done solving this issue.
SO WHAT ABOUT THE QUACKBUSTER'S BIG PLAN?
We know that several years ago, the plan was put together, and explained at the 1996 meeting of the FSMB, by a group of conspirators, to use the Medical Boards, the FSMB, the Attorney Generals, certain employees of the FTC and the FDA, and top quackbusters for the purpose of stamping out "Alternative Medicine."  Although the whole thing was exposed in magazines like "The Townsend Letter," the plan was activated.  It is on-going now.  At that time there was no super-strong (like there is now) "Health Freedom Movement," per se – so there was no national counter-strategy, and no counter-action.
That was THEN – this is NOW.
Now, of course, we know that when a "top quackbuster" shows up to testify somewhere, someone is waiting with the equivalent of a factual ball-bat – and that quackbuster is publicly exposed for the out-of-a-job loser crackpot they really are.  In other words, we've negated an important component in their attack plan – their so-called "experts."  We did this to Bobbie Baratz in Wisconsin.  Each time he opened his mouth he sank deeper into the quicksand.

Dismantling their "activated plan" is also really a simple exercise.  We simply use our size, and intelligence, advantage.
"The Plan of 1996," such as it is, was in five parts, and it had a basic theme – Destroy Alternative Medicine by "Criminalizing" it.  Kind of like depicting Mother Theresa as "the whore of Calcutta."
Their five part plan goes like this:  (1)   Set up a central propaganda center.  (2)  Control who gets prosecuted through the FSMB, and medical boards.   (3)  Affect Medicare, and Medical Insurance Company payment decisions  (4)  Use the system to harass, discourage, and destroy Alt Med practitioners, and providers.  (5)  Demoralize the opposition with the viciousness of the campaign.
"The Plan of 1996″ is having a limited success, not because it's a good plan, but because we don't do anything about it.  Our reaction, to this point, has been to put protective "Health Freedom Laws" in place – and we are having only LIMITED success with that.  We need to change strategies slightly.
WHY IT'S SO EASY TO BEAT THESE PEOPLE…
The quackbusters, I've found, aren't individually, or in groups, that bright.  Read delicensed MD Stephen Barrett's website "quackwatch.com," and his resume, and you'll see what I mean  – and he's their chief propagandist.  Everything he says is like he was simply filling out a form someone, with a higher intelligence, gave him.  His mouthings are boringly the same, each and every time. 
Keep in mind that Barrett, although claiming to be a retired Psychiatrist, was never able to become "Board Certified."  He failed his test.  Also, Barrett gave up his MD license in 1993.  I suspect he just couldn't keep up with new things.  His employment record shows he NEVER was able to hold a full-time job – and his claim to"Psychiatric fame" was his part-time (4 to 8 hours a week) employment at a Pennsylvania Mental Hospital – from 1978 through 1993.  From 1976 through 1978 he COULD NOT GET a paying job.
Barrett, with his lack of basic intelligence, is getting hammered when he shows up in a courtroom situation – and tries to inflict his weird opinions on a Judge.  And Barrett has legal problems all over the country.  Basically, I see Barrett as a loser, who couldn't make it in the medical profession.  And, Barrett is TYPICAL quackbuster leadership.
Bobbie Baratz, the current president of the NCAHF, is laughable.  He's, almost literally, hiding under the bed, avoiding depositions asking about his so-called"expertise."  I believe he's desperate for the "testifying" money.  Baratz, who's former position at a Boston area medical center, was terminated (and Baratz doesn't want to talk about it), after a physical altercation with a 72 year old woman, now operates a hair removal business.  Some "expert."  He also operates the NCAHF out of that same hair removal location.
Polevoy, in Canada, is a sissy.  He likes to frighten women.  I think he pees his pants when confronted by the male of the species.  I'm eager to hear his version of the story about why he isn't practicing as a PEDIATRICIAN any more.
I see no reason to be impressed with the visible quackbuster operation…  I'm of the opinion that the original "plan" was written by someone we haven't met yet.
SO WHY DID THEY HAVE ANY SUCCESS, AT ALL?
Because they organized, and activated, a plan…  and we, in the Health Freedom Movement, didn't react with our own plan.
HOW DOES THEIR PLAN WORK?
(1)  SET UP A CENTRAL PROPAGANDA CENTER – They simply set up a series of websites, and telephone numbers, that all of their soldiers, government employees, and members of the public, could refer to for information about"alternative medicine."  They set up a "chat room" to send victims to "for further information."  Unsuspecting readers have no idea that what they're reading is all lies and misrepresentations.
(2)  CONTROL WHO GETS PROSECUTED through the FSMB, and medical boards.  -  Whoever designed the original plan, understood the science of social manipulation.  They understood how to use bureaucrats to their own advantage.
Generally speaking, public employees are not the brightest stars in the sky – they are bureaucrats.  The 1970′s book "The Peter Principle" was written about them.  Dr. Laurence J. Peter was the one who said "In a bureaucracy, everyone rises to their level of incompetence."  How true.
Employees of agencies regulating health care in the United States are no exception.  The only thing you can count on when dealing with them is (a) they are definitely bureaucrats, (b) when it comes to knowledge of the subject they are supposed to regulate – never expect them to know anything about what they are regulating, (c) expect pettiness, brutality, and stupidity in their completion of their assignments.  If you keep these things in mind (and don't be shocked by the reality) – you can deal with them – and get things done.
Yes, it's not right – but it is the way things are.
The quackbusters have been operating in the "public employee" arena for a very long time.  So, they know how to manipulate the arena to their own advantage.  Even though we, in the Health Freedom Movement, outnumber them 100,000 to 1, they can still control who gets attacked (prosecuted), because they've managed to infiltrate, and poison the minds of health agency bureaucrats against "Alternative Medicine."  One of the best examples we've recently found is the "Training Manual for Alternative Medicine Prosecutions," handed out to the gun-toting investigators of the Medical Board of California (MBC).
Investigators of the Medical Board of California (MBC), are only required to have a high school education, are not required to have any medical training, and need only a six-week course at a community college before they're handed their fifteen-shot Berretta nine millimeter automatic, and their "Training Manual for Alternative Medicine Prosecutions."
See how it works?
(3)  AFFECT MEDICARE, AND MEDICAL INSURANCE COMPANY DECISIONS…
Unfortunately, a large slice of the American population relies on Medicare and Medical Insurance for their health care needs.  Those that use this combination solely – remain unhealthy, and then die.  For, as we know, Medicare, and Medical Insurance, offerings have to have undergone an "approval process" before they can be paid for.  Which translates to the unfortunate fact that if you're relying on what Medicare will pay for – you're relying on practices and procedures that are at least FIFTEEN YEARS OUT OF DATE.  And, in the case of Medical Insurance – probably TEN YEARS OUT OF DATE.  New things simply aren't paid for in the Medicare and Medical Insurance world.The "quackbusters" formed an organization called CHIRI (Consumer Health Information Research Institute) for the express purpose of, as James Carter says:
 "The CHIRI has for its constituency the health insurance industry.  It purports to serve that industry in an advisory capacity, by approving or disapproving a particular treatment provided by a health-care provider.  It plans to serve as a health-insurance consultant regarding the legitimacy of certain disabilities and health practitioners.  An example of an "illegal" disability would be chronic fatigue syndrome.  CHIRI is also said to have a computerized list of more than 40,000 American physicians and other medical practitioners who are suspected of using "questionable medical practices."
(4)  USE THE SYSTEM TO HARASS, DISCOURAGE, AND DESTROY LEADING-EDGE PRACTITIONERS AND PROVIDERS…
Taking plan sections One, Two, and Three above into consideration, you can see what effect the combination has on leading-edge health care.  The "system" is designed to protect the status quo.
(5)  DEMORALIZE THE OPPOSITION BY THE VICIOUSNESS OF THE CAMPAIGN.
This section is self-explanatory.  One of the tactics used is to attack health providers who have little, or no, financial resources as brutally as possible, as publicly as possible, so that other providers see what happens when they tell the drug salesmen to go away.
And, so on…
Aren't you sick and tired of the AMA dictating what service you investigate for your well care package? I was !
That's whyI became a Natropathic Practitioner, I was a AMA robot , 8 years under grad and graduate studies and 11 years of practice with a   mainstream, allopathic , traditional, drugs, surgery, injections, testings, non heroic medicine clinics had me so sick, tired, and depressed I needed a change. I uncovered the truth and I share it with you .
When a Medical Doctor comes up with the Big "C" , and refuses drugs, surgery, chemo, radiation, hair loss, nausea, worse toxicity than what caused the big "C" in the first place, and realizes they know patients often times that not, get worse with those types of treatments; they themselves seek our help to detoxify the body, but if they get caught doing it, they are "BARRED FROM THE MEDICAL PRACTICE" lose their medical license and cannot make money at it again.
That is a huge price to pay for trying to detox naturally folks. HUGE
When a medical doctor's wife or family member is so toxic they experience the BIG "C" they sneak in our clinic in disguise, use a fake name, and run out sight unseen.
I don't know 
Hello! Thanks for getting to this site!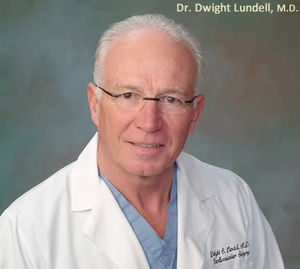 Dr. Dwight Lundell speaks out………
We physicians with all our training, knowledge and authority often acquire a rather large ego that tends to make it difficult to admit we are wrong. So, here it is. I freely admit to being wrong. As a heart surgeon with 25 years experience, having performed over 5,000 open-heart surgeries, today is my day to right the wrong with medical and scientific fact.
I trained for many years with other prominent physicians labelled "opinion makers." Bombarded with scientific literature, continually attending education seminars, we opinion makers insisted heart disease resulted from the simple fact of elevated blood cholesterol.
The only accepted therapy was prescribing medications to lower cholesterol and a diet that severely restricted fat intake. The latter of course we insisted would lower cholesterol and heart disease. Deviations from these recommendations were considered heresy and could quite possibly result in malpractice.
It Is Not Working!
These recommendations are no longer scientifically or morally defensible. The discovery a few years ago that inflammation in the artery wall is the real cause of heart disease is slowly leading to a paradigm shift in how heart disease and other chronic ailments will be treated.
The long-established dietary recommendations have created epidemics of obesity and diabetes, the consequences of which dwarf any historical plague in terms of mortality, human suffering and dire economic consequences.
Despite the fact that 25% of the population takes expensive statin medications and despite the fact we have reduced the fat content of our diets, more Americans will die this year of heart disease than ever before.
Statistics from the American Heart Association show that 75 million Americans currently suffer from heart disease, 20 million have diabetes and 57 million have pre-diabetes. These disorders are affecting younger and younger people in greater numbers every year.
Simply stated, without inflammation being present in the body, there is no way that cholesterol would accumulate in the wall of the blood vessel and cause heart disease and strokes. Without inflammation, cholesterol would move freely throughout the body as nature intended. It is inflammation that causes cholesterol to become trapped.
Inflammation is not complicated — it is quite simply your body's natural defence to a foreign invader such as a bacteria, toxin or virus. The cycle of inflammation is perfect in how it protects your body from these bacterial and viral invaders. However, if we chronically expose the body to injury by toxins or foods the human body was never designed to process,a condition occurs called chronic inflammation. Chronic inflammation is just as harmful as acute inflammation is beneficial.
What thoughtful person would willfully expose himself repeatedly to foods or other substances that are known to cause injury to the body? Well, smokers perhaps, but at least they made that choice willfully.
The rest of us have simply followed the recommended mainstream diet that is low in fat and high in polyunsaturated fats and carbohydrates, not knowing we were causing repeated injury to our blood vessels. This repeated injury creates chronic inflammation leading to heart disease, stroke, diabetes and obesity.
Let me repeat that: The injury and inflammation in our blood vessels is caused by the low fat diet recommended for years by mainstream medicine.
What are the biggest culprits of chronic inflammation? Quite simply, they are the overload of simple, highly processed carbohydrates (sugar, flour and all the products made from them) and the excess consumption of omega-6 vegetable oils like soybean, corn and sunflower that are found in many processed foods.
Take a moment to visualize rubbing a stiff brush repeatedly over soft skin until it becomes quite red and nearly bleeding. you kept this up several times a day, every day for five years. If you could tolerate this painful brushing, you would have a bleeding, swollen infected area that became worse with each repeated injury. This is a good way to visualize the inflammatory process that could be going on in your body right now.
Regardless of where the inflammatory process occurs, externally or internally, it is the same. I have peered inside thousands upon thousands of arteries. A diseased artery looks as if someone took a brush and scrubbed repeatedly against its wall. Several times a day, every day, the foods we eat create small injuries compounding into more injuries, causing the body to respond continuously and appropriately with inflammation.
While we savor the tantalizing taste of a sweet roll, our bodies respond alarmingly as if a foreign invader arrived declaring war. Foods loaded with sugars and simple carbohydrates, or processed with omega-6 oils for long shelf life have been the mainstay of the American diet for six decades. These foods have been slowly poisoning everyone.
How does eating a simple sweet roll create a cascade of inflammation to make you sick?
Imagine spilling syrup on your keyboard and you have a visual of what occurs inside the cell. When we consume simple carbohydrates such as sugar, blood sugar rises rapidly. In response, your pancreas secretes insulin whose primary purpose is to drive sugar into each cell where it is stored for energy. If the cell is full and does not need glucose, it is rejected to avoid extra sugar gumming up the works.
When your full cells reject the extra glucose, blood sugar rises producing more insulin and the glucose converts to stored fat.
What does all this have to do with inflammation? Blood sugar is controlled in a very narrow range. Extra sugar molecules attach to a variety of proteins that in turn injure the blood vessel wall. This repeated injury to the blood vessel wall sets off inflammation. When you spike your blood sugar level several times a day, every day, it is exactly like taking sandpaper to the inside of your delicate blood vessels.
While you may not be able to see it, rest assured it is there. I saw it in over 5,000 surgical patients spanning 25 years who all shared one common denominator — inflammation in their arteries.
Let's get back to the sweet roll. That innocent looking goody not only contains sugars, it is baked in one of many omega-6 oils such as soybean. Chips and fries are soaked in soybean oil; processed foods are manufactured with omega-6 oils for longer shelf life. While omega-6′s are essential -they are part of every cell membrane controlling what goes in and out of the cell — they must be in the correct balance with omega-3′s.
If the balance shifts by consuming excessive omega-6, the cell membrane produces chemicals called cytokines that directly cause inflammation.
Today's mainstream American diet has produced an extreme imbalance of these two fats. The ratio of imbalance ranges from 15:1 to as high as 30:1 in favor of omega-6. That's a tremendous amount of cytokines causing inflammation. In today's food environment, a 3:1 ratio would be optimal and healthy.
To make matters worse, the excess weight you are carrying from eating these foods creates overloaded fat cells that pour out large quantities of pro-inflammatory chemicals that add to the injury caused by having high blood sugar. The process that began with a sweet roll turns into a vicious cycle over time that creates heart disease, high blood pressure, diabetes and finally, Alzheimer's disease, as the inflammatory process continues unabated.
There is no escaping the fact that the more we consume prepared and processed foods, the more we trip the inflammation switch little by little each day. The human body cannot process, nor was it designed to consume, foods packed with sugars and soaked in omega-6 oils.
There is but one answer to quieting inflammation, and that is returning to foods closer to their natural state. To build muscle, eat more protein. Choose carbohydrates that are very complex such as colorful fruits and vegetables. Cut down on or eliminate inflammation- causing omega-6 fats like corn and soybean oil and the processed foods that are made from them.
One tablespoon of corn oil contains 7,280 mg of omega-6; soybean contains 6,940 mg. Instead, use olive oil or butter from grass-fed beef.
Animal fats contain less than 20% omega-6 and are much less likely to cause inflammation than the supposedly healthy oils labelled polyunsaturated. Forget the "science" that has been drummed into your head for decades. The science that saturated fat alone causes heart disease is non-existent. The science that saturated fat raises blood cholesterol is also very weak. Since we now know that cholesterol is not the cause of heart disease, the concern about saturated fat is even more absurd today.
The cholesterol theory led to the no-fat, low-fat recommendations that in turn created the very foods now causing an epidemic of inflammation. Mainstream medicine made a terrible mistake when it advised people to avoid saturated fat in favor of foods high in omega-6 fats. We now have an epidemic of arterial inflammation leading to heart disease and other silent killers.
What you can do is choose whole foods your grandmother served and not those your mom turned to as grocery store aisles filled with manufactured foods. By eliminating inflammatory foods and adding essential nutrients from fresh unprocessed food, you will reverse years of damage in your arteries and throughout your body from consuming the typical American diet.
What if someone invented an electronic device that would destroy pathogens, bacteria, and even viruses with no toxic side effects? What if that same device could wipe out cancer by altering the cancer's cellular environment or by killing cancer viruses with an electronic or ultra sonic beam? That was accomplished years ago. The researcher who invented and perfected this device had an odd name, Royal Raymond Rife. But his associates and colleagues knew him as Roy Rife.
The original Rife machine, based on a naval radio frequency oscillator, evolved to the Rife Ray Tube. It is the basis of Rife technology that underwent successful trials and experiments as it was developed in the 1930′s. You'd think that further research into Rife's findings would have been supported and propagated further for the welfare of all. And at first it was. But guess what, Rife's technology was suppressed by the medical mafia, and very little has come of it. Nothing new here.
How It Works (Basically)
Have you ever seen or heard of singers who could shatter wine glasses by hitting and sustaining the right note? How about striking a tuning fork held next to another of the same pitch that is not struck, but vibrates and makes a tone anyway? These are visible examples of vibrational reciprocity in the sonic range. From this basic understanding, Rife developed what he called resonance therapy.
Imagine if minuscule pathogens had energy frequencies beyond the sonic range that, if induced, would cause the pathogen to implode or explode. This Rife called the Mortal Oscillatory Resonance or MOR. It is technology within the arena of energetic healing, but more in the western mode of challenging pathogens with technological machinery from outside. With a special microscope of his own making, Rife was able to observe and record the MOR of many pathogens.
Instead of dealing with the vibrational field of the patient, or the patient's chi energy, Rife used high frequency energies created by electronic machinery to alter both pathogens and their environments. The difference between Rife's Ray Beam and common radiation therapy was that only those specific MOR frequencies of targeted microorganisms had negative responses. All other cells were left unharmed. This is the essence of Rife's technology.
Also included in his research was observing morphing pathogenic bacteria and viruses into different less destructive forms. He was among a growing number of microbiologists and researchers who had adopted Pleomorphism as an explanation of microorganism life. Pleomorphism posits that the life form of a pathogenic microbe alters, possibly many times.
Rife also noticed corresponding changes in the tissue or blood environment of these morphing microorganisms. This led to the theory that the condition of the germs' medium, i.e. the blood or tissue, was the cause of disease and not the germ. Rife did observe the pH changes in what is now called the field or terrain in the microorganism's host environment as well as its association with bacterial/viral morphing.
He considered that the field pH changes influenced the microorganisms morphing, causing them to become more pathogenic or more benign depending on the pH factor. This was the precursor to the field or terrain theory as a source of disease that many holistic healers now embrace over the germ theory. Rife was beginning to realize this in spite of being able to kill the germs of many diseases with his ray tube.
Monomorphismwas the accepted theory at that time since microscopy was not able to observe the mutable morphing of microorganisms. This re-enforced the old germ theory and made a lot of people in western medicine happy to be in their profession. What was usually observed with the microscopes of that time were simply shells of dead viruses and bacteria.
Because the electronics of electronic microscopes killed the tiny microbes, electronic microscopes were unable to observe pleomorphic alterations or the result of the correct resonance (MOR) applied for its destruction while alive. As is the nature for accepted doctrine, especially when there are significant monetary interests, monomorphism was in and pleomorphism was out!
This despite the fact that to pleomorphism advocates' glee, Rife's Universal Microscope made observing microbes changing form a reality. Photos and films were provided to scientists who were open to this, and eventually a couple of prominent scientists gained access to Rife's Universal Microscope to observe the previously unseen phenomena first hand.
Rife's Early Achievements
Royal Raymond Rife left the United States after his medical education and trained for six years at the Carl Zeis Optical Company in Germany. The unique and complex microscope he created used different mediums for bending light than normal optics used prior to his ultimate invention, which he called the Universal Microscope. That achievement alone brought him fame in the inner circles of the scientific community.
However, the mother for this invention was his desire to see the tiniest microorganisms alive for as long as desired, enabling him to notice when they disintegrated or changed form from a focused ultra sonic frequency. The Universal Microscope enabled Rife to painstakingly record the exact frequencies, or MOR (mortal oscillatory resonance) to destroy different pathogens, even viruses, that were commonly found in the blood and tissues from many of the diseases.
During Rife's time, a virus was defined simply as a living microorganism too small to be seen with a microscope. Of course, his unique microscope changed that. With its astounding 31,000X magnifying power, which some say could be boosted to twice that power with special UV lighting, Rife was able to observe microorganisms morph into different forms, sometimes as many as 16, and disintegrate with the corresponding mortal oscillatory resonance (MOR) frequencies.
For his scientific genius, Rife was nominated for the Alternative Nobel Prize, Europe's arrangement to award more risk taking ventures passed over by the Swedish Noble Prize. Rife's genius was boundless, he excelled in microbiology, optics, and other mechanical and electronic applications.
Henry Timken, Jr., the wealthy owner of Timken Roller Bearing Company became Rife's patron, enabling Roy Rife to maintain independent research without interruption. Out of gratitude for a Rife invention that had reduced his production costs, Timken established a laboratory on his estate in San Diego, CA for Rife to research as he desired with the best equipment available. It was a state of the art lab.
Rife was also introduced to Dr. Milbank Johnson, who was the head of a regional medical board and affiliated with the University of Southern California (USC) medical department. Dr. Johnson admired and respected Rife's ideas and ingenuity. As the head of a regional medical institution, he had political clout in the medical community throughout the nation. Dr. Johnson's support of Rife's work enabled Rife to continue his research unabated by medical authority throughout the 1930′s.
Dr. Johnson helped Rife network with a couple of eminent bacteriologists who were interested in pleomorphism research, Dr. Arthur Kendall of Northwestern University in Chicago and Dr. E. C. Rosenow of the Rochester, Minnesota Mayo Clinic. Those two participated with Rife by using his Universal Microscope to see what Roy Rife was seeing to confirm their theories.
After experimenting by infecting lab animals and curing them, Rife was confident that his research could now extend to real life human cancer victims. Dr. Johnson set up clinical trials out of USC's medical school. The clinical trail results were monitored by a team of physicians headed by pathologist Alvin Ford, MD.
Rife was presented with 16 terminal cancer victims afflicted by a variety of malignancies. The USC team of physicians declared 14 of those 16 were clinically cured within 70 days. The other 2 took 20 days longer. The treatments included short breaks with nutrients to promote lymphatic elimination of the destroyed microbes.
In 1940, Dr. Arthur W. Yale announced that Rife had discovered a technique for curing cancer so unique and amazing that medicine was on the verge of completely eliminating the second highest cause of disease death in America. Unfortunately, Dr. Yale did not have the last word.
The Beginning of Betrayal and Suppression
Any threat to the medical mafia with a cancer cure that was not dependent on AMA surgery or Big Pharma drugs needed to be openly challenged by the monomorphic crowd, whose theory supported curing by surgical removal, dangerous radiation, or poisonous drugs. And Rife's Ray Beam therapy was not just for curing cancer, but for curing any and all diseases without the use of surgery or drugs!
For every Rifean there were many others whose careers were threatened by anything outside of their cash flow boxes. Dr. Thomas Rivers was among the first to attack, and he was right out of the Rockefeller Institute. He was joined by Dr. Hans Zinser, a Harvard Medical School microbiologist. They declared Rife's theories and techniques as worthless. Naturally, many others in the habit of obedience to authority joined in.
But this was just the beginning of Rife's descent into doom. Around 1936, Rife realized he needed to form an independent company producing more manageable machines than the monstrosity in his lab. Rife contracted an individual who understood his invention, and who demonstrated the ability to package Rife's devices more compactly while maintaining their efficiency. That man was Philip Hoyland, an electronic/electrical engineer.
Rife, Hoyland, and two other associates formed the Beam Ray Corporation with the idea of making and distributing the machines to clinicians and physicians. Soon, along came the doctor who had never practiced medicine, Morris Fishbein, the notorious alternative cancer cure hit man and head of the AMA. Just as he has done with others who had come up with cancer cures outside the cut, burn, and poison mode, Fishbein made a move to possess and control Rife's technology at first.
He bribed Hoyland with $10,000 to file a suit against Rife in order to obtain the company and include a Fishbein agent on the board of directors while excluding Rife. Ten grand was quite a lot in those days. Rife counter sued and won in 1939. The litigation and betrayal took an emotional and financial toll on the normally reclusive scientist, and he began drinking.
Then the big bad Fishbein decided if he couldn't have the Rife operation, he'd destroy it. This was Morris Fishbein's MO with others who had come up with alternative cancer cures, but would not allow him to virtually steal them away and possibly hide them. He used his Machiavellian clout to ban doctors from using Rife technology and even confiscated equipment.
A small circle of doctors in California continued despite the national pressure, thanks to the protection of a politically powerful medical person, the same Dr. Milbank Johnson who was always in Rife's corner. However, Dr. Johnson passed away in 1944, and the AMA had its way as medical mafia terrorists!
Suspiciously, upon Dr. Johnson's death, many of the documents from the USC clinical trails he had held completely disappeared. Not long after, investigators suspected that he was poisoned just prior to announcing Rife's successes publicly.
Equipment was confiscated, laboratories were destroyed, one doctor was harassed to the point of quitting the profession, and another was reported as having committed suicide! The wife of another doctor had a nervous breakdown, forcing her to receive shock therapy during her two months in a mental hospital. Medical mafia is an appropriate term after all!
Rife MOR Therapy on Life Support
Again, Roy Rife made another attempt at manufacturing and distributing his Rife Ray Beam devices with the technology for using them correctly. He partnered with an engineer named John Crane, who had encouraged Rife to continue. They made a bit of a stir with even better designs that were easier to use around 1960.
But even without Fishbein, who was forced to retire in 1954 because of the AMA scandals discovered by the 1953 Fitzgerald congressional committee, the FDA took over harassment activities and seized Rife and Crane's latest equipment.
All this plus the death of his beloved wife of over 30 years left Rife a broken man. In 1961, at the age of 73, Roy Rife fled the country to nearby Mexico. Rife had added Valium to his drinking habit, yet he managed to live until 1971, when he died in Mexico at the age of 83. John Crane later explained that Rife was a great researcher, but was not cut out to be a fighter. However, John Crane was a knowledgeable and outspoken fighter.
After Rife's exodus to Mexico, John Crane still attempted to bring Rife's technology to public awareness while railing against the medical establishment's suppression of his constitutional rights. He was criminally indicted and tried on charges involving practicing medicine without a license. The trail jury was screened to eliminate all those with any medical knowledge, especially alternative healing, while retaining an AMA doctor as the jury foreman!
Rife submitted a deposition from Mexico to support Crane's defense, but it was not even admitted. Talk about getting railroaded! Crane was convicted and sentenced to 10 years imprisonment. Two of the three counts against Crane were overturned later, and he was released from prison after serving 3 years and 1 month.
Yet even after his release from prison, Crane continued his work underground and compiled and produced a 1000 page manual on the Rife machine's design and use, which has survived after his death in 1995. Thanks to John Crane's persistent work, Rife's ray beam technology managed to stay alive, but only on life support.
In 1986, Barry Lynes, author of The Cancer Cure That Worked: 50 Years of Suppression, a book that chronicles Royal Raymond Rife's life and work, submitted an article to every member of the U.S. Congress and the staff and students of George Washington University's medical school as a last gasp effort to openly investigate Rife's work without bias. Nothing, not even one response, came of it.
Currently, the life support system for Rife's work is a scattered group of technically oriented individuals and holistic and allopathic doctors, connecting by Internet throughout the world, especially from Europe. They are holding Rife's technology together, some even using it, in the hopes that someday it will see the light of day for all of humanity
.
THANKS FOR GETTING TO THIS PAGE!   
"Mass of confusion in your stomach is when we eat a alkaline food such as potatoes , and at the same time eat a acid one, such as chicken, the chicken is not properly digested because it is infiltrated by the acid and pepsin digestive juice. The chicken (protein)  is likewise  interfered with  by the presence of the carbohydrate in the chyme. The result of this incompatible combination is the fermentation of the carbohydrate   and the putrefaction of the proteins. "  Dr. Norman Walker
That was the technical terms, …now the lay terms …. When you eat a hamburger with all the toppings, french fries, and a coke, the food combining is so bad for you that , a fraction of it gets absorbed as nutrients, and the meal sits in 30 plus feet of tubes (intestines) rotting at a  body temperature of 98 degrees. So you ate  shit and now can't shit!
Did I mention that most of the ingredients started as a fake, cancer causing seeds, called a Genetically Modified Food? (GMO) How about the fact that the product started fake, then was chopped, stripped, shipped, bleached, re hydrated, preserved, baked, mixed, baked again, microwaved, frozen, baked again,and  that's just the bun.
The meat is another whole blog, but I think you might have had a light turn on I hope?
Know your ingredients……refuse fake foods…GMO's…
Place to start: a list of all GMO foods
http://responsibletechnology.org/nongmoshoppingguide.pdf
 P.S. Constipation is your body's greatest enemy. Most peoples are covered in slime.
Thanks for clicking in!  
 http://www.disease-treatment.com/showthread.php?t=73674
Being a FOODY for 42 years,  I have  uncovered some unpleasant motives from food manufacturers. The most unpleasant discovery I recently made, was that the poisonous drug aspartame mimics a host of diseases. I have treated a client for her symptoms that a Western Medical Doctor named "LYMES Disease".  What was odd was that she never saw a tick or picked one off her person, however, she was labeled "LYME Infection, administered so many antibiotics she needed a port directly into her blood stream. That is a immediate immune BUSTER!   The client actually said" I didn't know i was anti- biotic deficient"!
Folks we need Immune Boosters too! 
This is a great link to find the truth of what you are putting in your mouth.  
After I administered several colonics and immune boosting herbs to my client,  and "NOT ONE DROP OF ASPARTAME" went in her mouth again ……..what a miracle, she is symptom free. 
Not all of you that were diagnosed with Lymes  is a result of aspartame and the interaction with other drugs, and you need to follow your WMD advice,  however, isn't worth a try to just give up aspartame?
This is a Western Med Doc I found to admit you need to clean up the whole body to even consider getting well.  
 http://chronic-lyme-disease-solutions.com/Lyme-Mimic-or-Cause.html
Most WMD are mute on the subject.
Thank you very much for clicking into our website!
Most people want to lose all the fat in their bodies. Well, the brain is almost all fat, so if you lost all the fat in your body, you would have no brain,  then the only career you could have would be a politician!
I always say, if you want to lose weight,the fastest in the world,  try colonics with colonic irrigation. It works almost every time. Everyday we work in our clinic, clients lose  two to three pounds of "fecal" debris  weight loss is experienced in a session. Now if it was "FAT" weight we would be trillionnaires here! However, the way you sustain your weight loss is that, since you un- congest your intestines with colonic irrigation, your foods are absorbed astronomically better, and so your liver empties out toxins better,  your not as hungry, so you eat less. Yes it's true, most big overweight people can not eat enough, they'll tell you their starving! And they are. They are not getting the nutrients into the cells, so the cells are screaming for nutrition.Feed me feed me feed me is all they here all day long.
Find a colonic therapist right in your city, go to  http://www.i-act.org/    Then click on 'REFERRALS". Type in your zip code and Voila! A colonic therapist in your own backyard.
Now say you don't want to do colon hydrotherapy with colonics. Then I will give you one weight loss tip each time I write. I will keep it under "WEIGHT LOSS TIPS"  category.
Here we go….first tip!
1) Get rid of all non-stick cook ware.
why? Because non stick layers  are made from toxic chemicals  like
, or PTFE, that are released into your food when you cook them. Then you eat the foods and the chemicals congest your cells. Your cells are marred with a chemical sludge and they can not perform their jobs. Furthermore, PTFE is a carcinogenic….it does cause cancer.  I know it is a bitch to go to stainless steel cookware because of the cleanup, but you will get use to it and you will see a difference.
We are deeply grateful that you joined us today!
Client hired me five and a half  months ago because her abdomen was distended. It hurt her when I touched it.  She had explosive diarrhea, then would not poop for three weeks. It was one of the worst cases I have seen as far as gas and bloat. She is 27 years old, she drank a 6 pack of diet coke per day, but did not know that drinking the diet sugar "ASPARTAME" inside the diet soda may disease all of the internal organs of the body very very quickly.  She is a Physical Therapist and regularly took time off because she had such smelly gas in public. She had bad acne and she was gaining one to two pounds of weight per week. Her breath smelled bad, and her hair was thin. She eats fairly wholesome. Stays away from all restaurants, and eats fruits and veggies daily. Diet soda was her addiction.
HOW DID I HELP HER?
Easy, I administered a colonic. A colonic is an infusion of water into the colon through the rectum. The insertion takes a couple of seconds, and there is no pain. I cover you all up in a big beach towel and blankets so that no part of you is exposed. I sit in a chair and control the very high tech equipment we are all blessed to have.  Small amounts of warm water under a small amount of pressure is infused at a quarter of a cup per minute. The contents of the colon are taken directly out through the disposabvle tubing into the sewer. No mess, no smell. This 6 minute video link will bring you to exactly what a colonic would be like with me; http://www.youtube.com/watch?v=UZnr9gCrDCA.
The results started coming in  immediately after I administered her very first colonic. The woman's gas pressure was too too many pounds per square inch for her frame. I know everyone reading this post knows about your own blood pressure, but very few people know of their "COLONIC PRESSURE" that is at work for you at all times.  Your Intestines build up pressure thats how poop comes down the tube. When you disturb the hormones  using diet sugars your colonic pressure goes hay wire. Plus if you drink small little tiny bubbles that is what you get inside you; small, little, tiny, uncomfortable, miserable, gassy, smelly bubbles.
She had lost the gas and bloat in just under one hour, on her first visit. The second visit, her very bad case of constipation had broke free. I guess that the  huge fecal knot she had bound up in her intestines was causing diarrhea. The third visit, her acne had cleared up. By the fourth visit her hair was shiny and thicker. She was so much happier and smiley. But the symptom she gave me the most thanks for was the embarrassing gas that is totally unacceptable in public. She felt like she beat the CHRONIC FATIGUE SYNDROME  and Irritable Bowel Syndrome her doctor labeled her with and gave her no advice for. He prescribed her some antidepressants.
Are you ready for "TRUTH" news?                                             http://www.realityzone.com/
We are deeply grateful that you joined us today!
Yet another client of ours lost three pounds in one week with us. She originally hired us to help her rid herself of a huge gas problem that made her ab section look as if she was 5-7 months pregnant. She came back after a week and stated, " I lost three pounds since I saw you last ." When she was on the colonic table today ( her second colonic)  We witnessed a 72″ blackish, greyish, rubbery, tight wound, mucous messy, fermenting, fecal plug go through the "POOP T.V." tube. "That" was her gas issue gone down the drain. She was in bad distended trouble for one year. It all ended in just under two hours of colon hydrotherapy. Gas weighs heavy. Gas is just liquid in an air filled puffy state. It takes up more space. Gas and Bloat are symptoms warning you that you need help. Click on the link below and see just how crowded your guts really are without Gas and bloat!
Intestines From a Front and Back View
We are deeply grateful that you joined us today!
We found the fastest, easiest, way to burn calories is  sitting and  relaxing! It is called the Dry Far Infrared Sauna Room. We have just installed a dry Far Infrared  sauna here at Colonics Raleigh NC and Intestinal Fitness LLC. Check out this web site and read the articles stating the scientic studies of the numerous benefits of this well kept secret!
http://therasauna.com/links.html