thanks folks we thankful for your every click!
In fact, many scientists now recognize the gut as an external organ, although it is inside our body. This is because the gut is the gateway to the bloodstream and rest of the body. The intestinal barrier, located in the lining of the small intestine, is what prevents harmful substances from entering our body. So where do things go wrong? When that barrier is damaged or compromised, foreign molecules can pass through the barrier to the bloodstream causing the body to launch an immune response to protect itself. This is known as intestinal permeability, or what many refer to as "leaky gut," which is connected to a wide variety of health conditions, including food sensitivities, allergies, and autoimmune diseases. The following is a partial list of conditions related to intestinal permeability:

Rheumatoid Arthritis
Fibromyalgia
Hashimoto's Thyroiditis
Inflammatory Bowel Diseases (Crohn's, Ulcerative Colitis)
Depression, Anxiety, and Mood Disorders
Schizophrenia and other mental health disorders
Multiple Sclerosis
Lupus
Chronic Fatigue Syndrome
Type 1 Diabetes
Asthma and Allergies
Skin Disorders (Acne, Eczema, Psoriasis)
It is also essential that our gut contain a proper balance and wide diversity of beneficial bacteria. These tiny intestinal organisms digest your food, control your appetite and metabolism, orchestrate your immune system, affect your mood, and help determine how your genes are expressed. They play a major role in heart, bone, and brain health along with producing certain nutrients.

Unfortunately, our modern world is full of things that upset the glorious balance of the microbiome, leaving the majority of the population with inadequate beneficial bacteria. The following lists the most common offenders when it comes to gut health:

Medications such as antibiotics, birth control, non-steroidal anti-inflammatory drugs (NSAIDs), anti-depressants, antacids, and more
Chronic stress, which can affect gut permeability and change bacterial composition
Exposure to environmental toxins, especially pesticides, herbicides, heavy metals (lead, mercury, arsenic), and plastics (Bisphenol-A)
Food toxins such as artificial preservatives, colorings, sweeteners, hormones, antibiotics, and chemical additives and in some cases wheat and gluten
Dental toxins including mercury amalgams, root canal toxins, and poor oral hygiene
Inadequate bacterial acquisition at birth (C-section, parents gut health, inadequate breast feeding)
Current health or disease status
The good news is that our intestinal cells can regenerate and the lining can be repaired. In fact, the intestine is the most highly regenerative organ in the body, regenerating its lining every five to seven days. This continual cell renewal allows the lining to withstand the constant wear and tear of breaking down food, absorbing nutrients and eliminating waste. To improve the health of your glorious gut, follow this four-step approach:
Remove the gut offenders listed above as best you can, to minimize cumulative damage.
Restore the health of your digestive system by consuming whole foods rich in enzymes, fiber, and nutrients.
Reintroduce beneficial bacteria by consuming fermented foods (yogurt, sauerkraut, miso, tempeh, kimchi, kombucha, etc. – see last month's newsletter) or by taking a probiotic supplement.
Food toxins such as artificial preservatives, colorings, sweeteners, hormones, antibiotics, and chemical additives – and in some cases wheat and gluten
Repair the intestinal lining with gut-healing foods. Diet has the most powerful influence on gut microbial communities in humans. Choose whole foods rich in polyphenols, which promote growth of prebiotic microbes (food for our good bacteria) and decrease disease-causing bacteria.
If you have ever had a digestive problem, you know how it can negatively affect your health. By fixing problems in the gut, especially with bacterial balance, you may find many other health improvements such as a loss of excess fat, gains in energy, and better overall mood. Never underestimate the power you have to restore health by focusing on your glorious gut.
Thank you for visiting Us!
Take a look at your house AC/HVAC filters after only one month. Filthy dirty with the stuff you're breathing through your body filters each day. The following body parts get dirty, where most all disease starts from…..
Clean your filters…..
Hello! AND Thank you! 
I get the whole "YELP" venue! I get it. They want you to keep using them as your "GO TO". So they get snooty when my clients leave a review and it's not their format or protocol. No problem but I give them to you here.
1)
2/8/2015
I am a 51 year old female with chronic constipation,bloating and gas for over ten years. Nothing worked for me,if it did relieve my constipation it was only temporary and caused severe gas and abdominal pain. A coworker told me about Intestinal fitness and recommended that I go. I am on three different medications for depression and anxiety and I am aware this adds to my constipation. What comes along with constipation is fatigue, bloating,gas and toxins throughout the body. Since i have been going to Intestinal Fitness I have felt so much better, less fatigue because I am having regular bowel movements, no bloating and hardley any gas now. I hope to soon get off any medications that are causing a negative affect on my body. I am a true example of how much better you can feel when you rid the body of toxins that are causing so many health problems. I look forward to feeling like a normal person because of Intestinal Fitness. Thank you for all you have done for me and my health. I just have to say if you feel that chronic constipation is just a way of life you are wrong, Intestinal Fitness has given me a positive outlook on how i will live my life.
Thank you.
2)
Marissa B.
Chapel Hill, NC
12/16/2014
I'm a 21-year-old student who used to suffer from nervousness, anxiety, and fatigue, and I hadn't had my period in more than two years. I also had recurrent abdominal pain (specifically related to bloating). I was underweight and had low blood pressure. I ignored these problems because I had bowel movements daily, so I assumed there was nothing wrong with what I was doing. However, after receiving several X-rays at the doctor, I learned that I had a severe buildup of waste in my intestines. Their solution was to put me on medications such as Beano to "fix" the problem. This involved taking countless pills all day every day, which was unrealistic and unnecessary (medications are never the answer to our problems!). After several months, my health status had just gotten worse. When I heard about Intestinal Fitness, I was honestly a bit skeptical at first. I had read online articles about the "negative" aspects of colonics (completely false!), but I didn't really have any other options. First, I need to say that Gabrielle and the Intestinal Fitness staff are AMAZING. Gabrielle is one of the friendliest, nicest, engaging, and educated people I know. She is so genuine and has such a passion for positively impacting the lives of other. Although I was really nervous, she made me feel so comfortable and welcomed during my visit. Throughout my visit, she talked about health-related issues in our society today, as well as things I can do to proactively fight against them. At the same time, I saw so much build up coming out of my system. It's hard to believe that I was so backed up when I'm relatively young. However, Gabrielle also did an excellent job explaining the importance of colonics, as well as the reasons we all have so much waste (such as unavoidable air pollution). I saw waste coming out of my system from years and YEARS in the past (even though I eat really healthy now, I obviously ate my fair share of candy and fast food as a kid!). I also had an eating disorder for a couple years, so she explained I had likely gotten backed up because of my unhealthy relationship with food (even though I wasn't eating much of it!). After my first colonics, I felt incredible. I immediately scheduled appointments to come back in the following weeks. Under the guidance of Gabrielle, I set up a plan to get my intestines back in order. She walked me through everything I need to do, and it has worked beautifully. I just finished my 5th colonic and have never felt better. My bloating is almost completely gone, which is incredible in itself. My clothes finally fit normally again, and I have way more energy! I also go to the bathroom easily on a regular basis now (ALOT– 4+ times a day!). At this point, I plan to use Intestinal Fitness for maintenance as needed, but Gabrielle has gotten me to a place where I can live a completely healthy lifestyle as a student. I CANNOT RECOMMENDED INTESTINAL FITNESS ENOUGH!!!! I strongly believe that everyone can benefit from Intestinal Fitness, regardless of age, gender, health status, etc. We all have waste in our bodies just from living– why not address these problems now instead of continuing to let them build up?!?!
3)
12/2/2014
Lately  I've been bloated and gassy.  Overall I have experienced a a feeling of 'heaviness'  in my abdomen.  Even though I have a movement each and EVERY day I wasn't prepared for the amount of backed up fecal matter my body released!   I poop every day…. but you would never believe it.  The amount of feces and old/undigested food that I saw flowing through the tube during the process was shocking.  Dr. Gabrielle explained things every step of the way.  There's no need for shame or awkwardness.  She is super friendly and has a warm personality.  In addition, the space is clean and relaxing.  I highly recommend Intestinal Fitness for colon hydrotherapy.   You may be surprised what you're carrying around with you every day!
11/28/2014

Gabrielle and Rebecca: on a scale of 1 to 5 stars, I give you 100*. you have truly changed my life or should I say my intestinal life. Please stop by and talk to these professionals they do know what they are talking about.
I have been Intestinal fitness for about 3 years. Just recently I tried the (refloristation)  treatment. THE HEALTHY BACTERIA ENEMA and it really works.
I usually get the foot bath, the sauna, and the colon cleanse + the relforistation treatment.

I LOVE YOU LADIES…………

11/19/2014

Intestinal Fitness is the place to go for Colonics, Foot Baths, Massage, and Infrared Sauna.  The owners, Gabrielle and Rebecca are absoutely amazing and extremely knowledgable.  They go out of their way to make you feel comfortable, answer any questions and provide an amazing experience.  Gabrielle is a Naturopathic Doctor and an expert in Colonics.  I highly recommend Intestinal Fitness.  Lynn

7/26/2013

After my first appt, I felt soooo much better. I suffer from fatigue, chronic pain, digestive issues, acne, insomnia, brain fog… I had 3 services: infrared sauna, colonic and ionic detox foot bath. I let go off a lot of toxins that have been making me sick. I lost weight, dark spots on my face lightened, skin was softer, acne got better within a few days, dark circles under my eyes lessened. Finally, treatment that works!

6/1/2013

Gabbrielle Rosina Diamate, N. D. Is a very kind lady. She treats you with care and Rebecca sorrell is very kind also. Its a clean office with privacy.
I have been constipated most of my life. I have been having mind fog, Lack of appetite, Gas, Aches and pains, Sinus, Bloated, After I ate I could taste the food as if it would not digest and the constipation got beyond chronicc what ever I took I was not getting relief.
I have had 3 hydrotherapies and 2 ionic foot baths done. I have about 90% improvemwnt and the treatments have hepled out allot. I have had 3 therapies and I the most of everything is better.
My brother John has done the colonics and ionic therapy and has good improvement  with just one visit.
The ionic foot bath really works.
EY

8/3/2011

I started going to Intestinal Fitness a little over a year ago upon my decision to thoroughly cleanse my body and help my mind to focus better. When I first came, I was greeted with a big smaile and the atmosphere was very soothing and quiet. The place is very clean and cozy, makes you want to stay there the whole day. And on some visits I almost do: I drive all the way from Goldsboro, so I decided I might as well make it a cleansing day, while in Raleigh. So I go for the Ionic Foot bath for 50% off (if done on the same day as colonic), then their luxurious brand-new Far Infra-red Sauna, and finish the day off with a limphatic 2-hour long massage. And it is so worth it! Thats 4-5 hours of cleansing, relaxation and rejuvenation. These people really care that I get the results that I am looking for. They monitor my progress, and depending on what is coming out, they suggest a plan of other cleanses and supplements ( which they have in stock and know a great deal about), for the future best results. I know I want to keep going for a while longer, so I take advantage of their specials: you get 15% off if you pay for 3 visits . That's what I've been doing. Gabi put me on a liver cleanse, so I've done that twice already, getting ready for a kidney cleanse. I also get the Aloe Vera juice every time to get even more out of my colonics, since it gets stuff off the intestinal walls much easier. Oh, and Gabi also started to do something new in the colonic sessions: she applies hot stones, and that facilitates the cleanse even further, only she calls it "production"!

Larrissa A.
Goldsboro, NC

7/2/2011

I am a very health- conscious female, 39 y.o., who decided that detoxification is the only way I can correct such issues like bloating and gas, constipation, problem skin, fatigue, to name just a few. So a year ago, in summer of 2010 I paid a visit to the Intestinal Fitness in Raleigh. I am still coming every 2-3 weeks, from out-of-town (I live in Goldsboro area), because the help I have been getting goes beyond just the colonic therapy sessions. The friendly personnel is very genuine in their goal to help customers like myself to really clean their bodies from poisons, toxins and heavy metals that had been lodged in there since childhood. They are very dilligent in monitoring my progress with how well I am doing and are giving me guidelines with what to do next, depending on what they see my body is releasing, so that I have  a plan of sorts, of what we'll be doing next. They recommend all the natural cures, vitamins and other remedies they know at the moment, and stay up-to-date with all the new natural remedies and supplements that become available. I am very pleased with my accomplishments: my digestion/elimination has improved dramatically, my skin looks healthier and younger, pimples almost non-existant, I also have more energy. I am now doing the liver cleanse they recommended, next will be kidney cleanse.
I also tried their ionic foot spa experience (you can get it at half price if you do it on the same day as your colonic) and saw what came out into the water, and Rebecca told me the body systems that were releasing, she knows it depending on the color of the water. The new addition is this luxurious Thera Sauna room where you get your far infra-red sauna for one hour, and you sweat your toxins out, and it's not even that hot, but all that time you are sweating bullets. And of course, I had to try  out  their new massage therapist, Marcus, and his limphatic 2-hour long massage session. This is a rejuvenation experience that I love to treat myself to.
Thank you Gabrielle, Rebecca, Marcus and Josefina!

L.A.

6/25/2011

I picked this place because they have the best far infrared sauna booth before my colonic. Sitting in that 135 degrees for 35 minutes "BEFORE" a colonic is the magic bullet that gets more releases on her colonic table! They also have a lymphatic masseuse on staff and the detoxification footbath was next.  I research everything and I get all four detox treatments for $220.00. Thats incredible.
I was treated with respect and kindness, the detox center is impeccably clean.
You came to this web site and we are very deeply grateful for that! 
If you see any dark lines under your tongue like this one:
Now watch   what has come out of this clients dirty, backed up congested liver and gallbladder! We all just dropped our jaws on this one folks.
THIRD LIVER AND GALLBLADDER CLEANSE
She is 5 foot 2 inches and weighs 138 pounds. She appears to be healthy to a white coat but these are the symptoms she complained to me about: Mental fog, lethargy, backache, acne, skin breakouts, high blood pressure, insomnia, restless legs, heart palpitations, candida overgrowth, yeast infections, sinusitis, bronchitis, vaginitis, itching inside ear canals, excessive fowl smelling gas, bloating even drinking water, low libido, depression, transcribing letters and numbers backwards, irritability, tongue had a white coating on it, memory loss, sadness, crying and sugar cravings. 
All these symptoms and the WHITE COATS will tell you after thousands of dollars in testing, and hours of time that "There is nothing wrong with you".
Our client is feeling better than in her youth! She does a liver and gallbladder cleanse with me once a month now until we get "NO" stones and then we will know her liver and gallbladder are free from debris.
The next picture you see here are MINE! And this is after my 8th Liver and Gallbladder cleanse.
Your liver and Gallbladders are filters. However old you are is how long it's been since you cleaned your filter. If you keep trying to get answers from white coats, for cleansing issues, why don't you just go outside and beat your head on a cement slab.
WAKE UP FOLKS!
Mainstream "WHITE COAT DOCTORS" have to be ANTI NATURAL HEALTH!
The country has backed them! The American Medical Ass., The FDA, The USDA, The Drug Cartels like Lily and Glaxco, and Bayer, The food Manufacturers, the Chemical Companies WAKE UP, don't wait for this information to be on T.V., Radio, and the newspaper. Do you really believe whats on those venues anyway? Now you want those ad weasels to tell you to go clean out your organs!?
WAKE UP!
This is a ANTI NATURAL HEALTH GOVERNMENT!
WARNING! IF YOU DO NOT HIRE A KNOWLEDGEABLE colonic therapist just don't do anything at all with regards to cleaning out your liver and gallbladder filters.
I just find it hard to believe that Americans trust the News, newspapers, and radio for information. Do you really think they love us and have our best interest at hand. Do you really believe?
Hello! Thanks for getting to this site!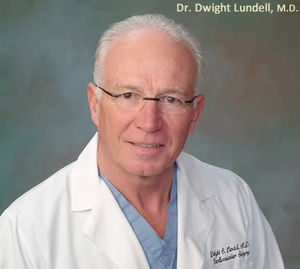 Dr. Dwight Lundell speaks out………
We physicians with all our training, knowledge and authority often acquire a rather large ego that tends to make it difficult to admit we are wrong. So, here it is. I freely admit to being wrong. As a heart surgeon with 25 years experience, having performed over 5,000 open-heart surgeries, today is my day to right the wrong with medical and scientific fact.
I trained for many years with other prominent physicians labelled "opinion makers." Bombarded with scientific literature, continually attending education seminars, we opinion makers insisted heart disease resulted from the simple fact of elevated blood cholesterol.
The only accepted therapy was prescribing medications to lower cholesterol and a diet that severely restricted fat intake. The latter of course we insisted would lower cholesterol and heart disease. Deviations from these recommendations were considered heresy and could quite possibly result in malpractice.
It Is Not Working!
These recommendations are no longer scientifically or morally defensible. The discovery a few years ago that inflammation in the artery wall is the real cause of heart disease is slowly leading to a paradigm shift in how heart disease and other chronic ailments will be treated.
The long-established dietary recommendations have created epidemics of obesity and diabetes, the consequences of which dwarf any historical plague in terms of mortality, human suffering and dire economic consequences.
Despite the fact that 25% of the population takes expensive statin medications and despite the fact we have reduced the fat content of our diets, more Americans will die this year of heart disease than ever before.
Statistics from the American Heart Association show that 75 million Americans currently suffer from heart disease, 20 million have diabetes and 57 million have pre-diabetes. These disorders are affecting younger and younger people in greater numbers every year.
Simply stated, without inflammation being present in the body, there is no way that cholesterol would accumulate in the wall of the blood vessel and cause heart disease and strokes. Without inflammation, cholesterol would move freely throughout the body as nature intended. It is inflammation that causes cholesterol to become trapped.
Inflammation is not complicated — it is quite simply your body's natural defence to a foreign invader such as a bacteria, toxin or virus. The cycle of inflammation is perfect in how it protects your body from these bacterial and viral invaders. However, if we chronically expose the body to injury by toxins or foods the human body was never designed to process,a condition occurs called chronic inflammation. Chronic inflammation is just as harmful as acute inflammation is beneficial.
What thoughtful person would willfully expose himself repeatedly to foods or other substances that are known to cause injury to the body? Well, smokers perhaps, but at least they made that choice willfully.
The rest of us have simply followed the recommended mainstream diet that is low in fat and high in polyunsaturated fats and carbohydrates, not knowing we were causing repeated injury to our blood vessels. This repeated injury creates chronic inflammation leading to heart disease, stroke, diabetes and obesity.
Let me repeat that: The injury and inflammation in our blood vessels is caused by the low fat diet recommended for years by mainstream medicine.
What are the biggest culprits of chronic inflammation? Quite simply, they are the overload of simple, highly processed carbohydrates (sugar, flour and all the products made from them) and the excess consumption of omega-6 vegetable oils like soybean, corn and sunflower that are found in many processed foods.
Take a moment to visualize rubbing a stiff brush repeatedly over soft skin until it becomes quite red and nearly bleeding. you kept this up several times a day, every day for five years. If you could tolerate this painful brushing, you would have a bleeding, swollen infected area that became worse with each repeated injury. This is a good way to visualize the inflammatory process that could be going on in your body right now.
Regardless of where the inflammatory process occurs, externally or internally, it is the same. I have peered inside thousands upon thousands of arteries. A diseased artery looks as if someone took a brush and scrubbed repeatedly against its wall. Several times a day, every day, the foods we eat create small injuries compounding into more injuries, causing the body to respond continuously and appropriately with inflammation.
While we savor the tantalizing taste of a sweet roll, our bodies respond alarmingly as if a foreign invader arrived declaring war. Foods loaded with sugars and simple carbohydrates, or processed with omega-6 oils for long shelf life have been the mainstay of the American diet for six decades. These foods have been slowly poisoning everyone.
How does eating a simple sweet roll create a cascade of inflammation to make you sick?
Imagine spilling syrup on your keyboard and you have a visual of what occurs inside the cell. When we consume simple carbohydrates such as sugar, blood sugar rises rapidly. In response, your pancreas secretes insulin whose primary purpose is to drive sugar into each cell where it is stored for energy. If the cell is full and does not need glucose, it is rejected to avoid extra sugar gumming up the works.
When your full cells reject the extra glucose, blood sugar rises producing more insulin and the glucose converts to stored fat.
What does all this have to do with inflammation? Blood sugar is controlled in a very narrow range. Extra sugar molecules attach to a variety of proteins that in turn injure the blood vessel wall. This repeated injury to the blood vessel wall sets off inflammation. When you spike your blood sugar level several times a day, every day, it is exactly like taking sandpaper to the inside of your delicate blood vessels.
While you may not be able to see it, rest assured it is there. I saw it in over 5,000 surgical patients spanning 25 years who all shared one common denominator — inflammation in their arteries.
Let's get back to the sweet roll. That innocent looking goody not only contains sugars, it is baked in one of many omega-6 oils such as soybean. Chips and fries are soaked in soybean oil; processed foods are manufactured with omega-6 oils for longer shelf life. While omega-6′s are essential -they are part of every cell membrane controlling what goes in and out of the cell — they must be in the correct balance with omega-3′s.
If the balance shifts by consuming excessive omega-6, the cell membrane produces chemicals called cytokines that directly cause inflammation.
Today's mainstream American diet has produced an extreme imbalance of these two fats. The ratio of imbalance ranges from 15:1 to as high as 30:1 in favor of omega-6. That's a tremendous amount of cytokines causing inflammation. In today's food environment, a 3:1 ratio would be optimal and healthy.
To make matters worse, the excess weight you are carrying from eating these foods creates overloaded fat cells that pour out large quantities of pro-inflammatory chemicals that add to the injury caused by having high blood sugar. The process that began with a sweet roll turns into a vicious cycle over time that creates heart disease, high blood pressure, diabetes and finally, Alzheimer's disease, as the inflammatory process continues unabated.
There is no escaping the fact that the more we consume prepared and processed foods, the more we trip the inflammation switch little by little each day. The human body cannot process, nor was it designed to consume, foods packed with sugars and soaked in omega-6 oils.
There is but one answer to quieting inflammation, and that is returning to foods closer to their natural state. To build muscle, eat more protein. Choose carbohydrates that are very complex such as colorful fruits and vegetables. Cut down on or eliminate inflammation- causing omega-6 fats like corn and soybean oil and the processed foods that are made from them.
One tablespoon of corn oil contains 7,280 mg of omega-6; soybean contains 6,940 mg. Instead, use olive oil or butter from grass-fed beef.
Animal fats contain less than 20% omega-6 and are much less likely to cause inflammation than the supposedly healthy oils labelled polyunsaturated. Forget the "science" that has been drummed into your head for decades. The science that saturated fat alone causes heart disease is non-existent. The science that saturated fat raises blood cholesterol is also very weak. Since we now know that cholesterol is not the cause of heart disease, the concern about saturated fat is even more absurd today.
The cholesterol theory led to the no-fat, low-fat recommendations that in turn created the very foods now causing an epidemic of inflammation. Mainstream medicine made a terrible mistake when it advised people to avoid saturated fat in favor of foods high in omega-6 fats. We now have an epidemic of arterial inflammation leading to heart disease and other silent killers.
What you can do is choose whole foods your grandmother served and not those your mom turned to as grocery store aisles filled with manufactured foods. By eliminating inflammatory foods and adding essential nutrients from fresh unprocessed food, you will reverse years of damage in your arteries and throughout your body from consuming the typical American diet.
THANK YOU FOLKS!  
Are GMOs safe?
Most developed nations do not consider GMOs to be safe. In more than 60 countries around the world, including Australia, Japan, and all of the countries in the European Union, there are significant restrictions or outright bans on the production and sale of GMOs. In the U.S., the government has approved GMOs based on studies conducted by the same corporations that created them and profit from their sale. Increasingly, Americans are taking matters into their own hands and choosing to opt out of the GMO experiment.
GMOs, or "genetically modified organisms," are plants or animals created through the gene splicing techniques of biotechnology (also called genetic engineering, or GE). This experimental technology merges DNA from different species, creating unstable combinations of plant, animal, bacterial and viral genes that cannot occur in nature or in traditional crossbreeding.
For consumers, it can be difficult to stay up-to-date on food ingredients that are at-risk of being genetically modified, as the list of at-risk agricultural ingredients is frequently changing. As part of the Non-GMO Project's commitment to informed consumer choice, they work diligently to maintain an accurate list of risk ingredients.
Agricultural products are segmented into two groups: (1) those that are high-risk of being GMO because they are currently in commercial production, and (2) those that have a monitored risk because suspected or known incidents of contamination have occurred and/or the crops have genetically modified relatives in commercial production with which cross-pollination (and consequently contamination) is possible. For more information on the Non-GMO Project's testing and verification of risk ingredients and processed foods, please see the Non-GMO Project Standard.
High-Risk Crops (in commercial production; ingredients derived from these must be tested every time prior to use in Non-GMO Project Verified products (as of December 2011):
Alfalfa (first planting 2011)
Canola (approx. 90% of U.S. crop)
Corn (approx. 88% of U.S. crop in 2011)
Cotton (approx. 90% of U.S. crop in 2011)
Papaya (most of Hawaiian crop; approximately 988 acres)
Soy (approx. 94% of U.S. crop in 2011)
Sugar Beets (approx. 95% of U.S. crop in 2010)
Zucchini and Yellow Summer Squash (approx. 25,000 acres)
ALSO high-risk: animal products (milk, meat, eggs, honey, etc.) because of contamination in feed.
Monitored Crops (those for which suspected or known incidents of contamination have occurred, and those crops which have genetically modified relatives in commercial production with which cross-pollination is possible; we test regularly to assess risk, and move to "High-Risk" category for ongoing testing if we see contamination):
Beta vulgaris (e.g., chard, table beets)
Brassica napa (e.g., rutabaga, Siberian kale)
Brassica rapa (e.g., bok choy, mizuna, Chinese cabbage, turnip, rapini, tatsoi)
Curcubita (acorn squash, delicata squash, patty pan)
Flax
Rice
Wheat
Common Ingredients Derived from GMO Risk Crops
Amino Acids, Aspartame, Ascorbic Acid, Sodium Ascorbate, Vitamin C, Citric Acid, Sodium Citrate, Ethanol, Flavorings ("natural" and "artificial"), High-Fructose Corn Syrup, Hydrolyzed Vegetable Protein, Lactic Acid, Maltodextrins, Molasses, Monosodium Glutamate, Sucrose, Textured Vegetable Protein (TVP), Xanthan Gum, Vitamins, Yeast Products.
You may also be wondering about…
Tomatoes: In 1994, genetically modified Flavr Savr tomatoes became the first commercially produced GMOs. They were brought out of production just a few years later, in 1997, due to problems with flavor and ability to hold up in shipping. There are no genetically engineered tomatoes in commercial production, and tomatoes are considered "low-risk" by the Non-GMO Project Standard.
Potatoes: Genetically modified NewLeaf potatoes were introduced by Monsanto in 1996. Due to consumer rejection by several fast-food chains and chip makers, the product was never successful and was discontinued in the spring of 2001. There are no genetically engineered potatoes in commercial production, and potatoes are considered "low-risk" by the Non-GMO Project Standard.
Salmon: A company called AquaBounty is currently petitioning the FDA to approve its genetically engineered variety of salmon, which has met with fierce consumer resistance. 

Pigs: A genetically engineered variety of pig, called Enviropig was developed by scientists at the University of Guelph, with research starting in 1995 and government approval sought beginning in 2009. In 2012 the University announced an end to the Enviropig program, and the pigs themselves were euthanized in June 2012.
You clicked in on this page! Thank you.
This is a toxic world that we are living in today. It seems like everything we eat, breathe, or touch has the capacity to add toxins to our bodies. There are toxins in our foods and water (pesticides, herbicides, chemicals in processed foods), toxins in the air (pollution and environmental toxins), toxins in products we use around the house (chemical cleaning products, for example).
I've seen plenty of advertisements about products or systems or diets that are used to detoxify and cleanse our bodies. Some seem quite delicious; some systems seem downright uncomfortable. For the most part, though, almost every detoxification program has to do with nutrition.
Proper nutrition helps our bodies perform at maximum levels, keeps our minds healthy and organs clean and in proper working order. It also helps our bodies remove the toxins that build up (a diet with plenty of fresh, raw foods also is a good idea, while steering away from chemical-laden processed foods).
Hempseed and hempseed oil are key components in removing toxins from the body:
Hempseed and

hempseed

oil have the perfect ratio of Omega fatty acids. Omega fatty acids help balance the PH, bringing balance to the body.

Hempseeds have soluble and insoluble fiber, both of which help to cleanse the colon and intestinal tract and removing the toxins. If the toxins are not removed, they will be reabsorbed into the body.

Hempseeds contain chlorophyll. Chlorophyll helps to clean the blood of impurities and will reduce cellular damage from toxins. Hemp also improves blood circulation.

The

essential fatty acids

in hemp help to retain oxygen in the cell membranes, which acts as a barrier to toxins.
Hemp's essential fatty acids also "disperse throughout the body, giving biological systems the power to carry such substances as toxins to the surface of the skin, intestinal tract, kidneys, or lungs, where these substances can be discarded." (innvista.com)

Hempseeds contain the amino acids cysteine and methionine. These amino acids stimulate the liver to remove the toxins from the body.
Introducing hempseeds and hempseed oil into the diet is an easy way to help your body detox, and promotes health and balance throughout the entire body.
THANK YOU FOR VISITING US!  
Death hides within the intestines. People are the product of what they eat , think, assimilate and eliminate." These are a few of the old proverbs that reflect the crude reality of today. The bad eating habits and lifestyles make the large intestine most affected and in consequence many illnesses flourish worsening our quality of living.
Fecal residues have to be evacuated by norm twice a day (when the large intestine is in good condition) this should happen without much effort and the fecal mass has to be consistent.
When the fecal residue is retained in the colon for weeks or even months they ferment and rot. The residue sticks to the walls of the colon and this generates high levels of toxins which develop germs that generate various types of illnesses.
Why is Colon Hydrotherapy Necessary?
This is an excellent option that helps us to reestablish the health of the digestive system and improve our quality of living against:    
| | |
| --- | --- |
| • | Sedentary lifestyles. |
| • | Abuse of antibiotics, drugs, anti-inflammatory, anti-contraceptives which alter the equilibrium of the intestine flora. |
| • | The abuse of laxatives. |
| • | Excess of mucous and toxins that end up producing allergies. |
What are the benefits of Colon Hydrotherapy?                                                                                                                                                                                                    
| | |
| --- | --- |
| • | To eliminate accumulated fecal residue, this eliminates toxins and gives a profound revitalization to the organism. |
| • | 80% of the defenses of the organism are found in the mucous of the small and large intestine. The cleaning of the intestinal lymphatic ganglia stimulates the immune system, desintoxicates and diminishes the allergic processes. |
| • | Reestablishes the intestinal peristaltic especially in those hypotonic colons. |
| • | Eliminates possible parasites and destroys the mycosis. |
| • | Dissolves adherences provoked by chronic inflammatory processes. |
| • | Anti-inflammatory effect. |
| • | Elimination of gases. |
| • | Improves the vital tonality. |
| • | More resistance to fatigue. |
| • | Better retention of calcium in bones and articulations. |
| • | Improvement of the anemic state and sleep. |
How is a Colon Hydrotherapy Session Like?
This therapy irrigates water with a special tube that is introduced in the rectum. This tube has two ways, one inputs clean water and the other evacuates the residues of the intestine.
A special apparatus filtrates the water, gives the right amount of pressure and temperature. The water flow is controlled by the machine and the medical practitioner.
What Pathologies is this Therapy Indicated For?
The ones related to the large intestine:       
| | |
| --- | --- |
| • | Constipation, flatulence. |
| • | Irritable colon, colitis, spastic colon, lazy colon. |
| • | Illness of "Chron". |
| • | Diarrheas, candidacies, parasitism. |
| • | Chronic intestinal intoxication caused by bacteria, virus, fungi, heavy metals, etc. |
| • | Hemorrhoids, cellulites, obesity, swollen legs. |
| | |
| --- | --- |
| • | Great help for vesicle tenesmus. |
| • | Prostate problems, renal affections. |
| • | Diminution of the immune system. |
| • | Premature aging of the skin. |
| • | Illnesses of the skin: psoriasis, eczemas, acne, dry skin, etc. |
| • | Improves the hair condition. |
| • | Loss of sexual activity. |
| • | Allergies, osteoporosis, sinusitis. |
| • | Stress, migraines, depression. |
| • | Pulmonary affections: asthma, bronchitis. |
| • | Arthrosis, artrosis, fibromialgia, lumbalgia. |
| • | Tiredness and fatigue. |
| • | Before any surgery especially in the abdomen and pelvis. |
| • | Prevention of colon cancer and many degenerative processes. |
Contraindications
| | |
| --- | --- |
| • | Intestinal ulcers, intestinal perforation. |
| • | Recent surgery. |
| • | Blood hypertension not controlled. |
| • | Cancerous tumor of the colon. |
| • | Hemorrhoids in an acute stage. |
| • | Anal fissures, pregnancy, gastric hemorrhages. |
| • | Cardiac illnesses, aneurisms, pelvic adherences. |
How Many Sessions are Necessary?
The sessions are variable and therefore the frequency of the irrigations are variable as well. This depends on the state of the client, the pathology, etc. Usually the well being of the client and as a way of prevention it is advisable to irrigate once every three months, however we have clients that colonic cleanse once per month.
What's So Great About Wheatgrass?
Wheat Grass Benefits
40 Points about Wheat grass & its
Nutritional Values
Thank you for clicking in!
1 Wheatgrass Juice is one of the best sources of living chlorophyll available.
2 Chlorophyll is the first product of light and, therefore, contains more light energy than any other element.
3 Wheatgrass juice is a crude chlorophyll and can be taken orally 
4 Chlorophyll is the basis of all plant life.
5 Wheatgrass is high in oxygen like all green plants that contain chlorophyll.  The brain and all body tissues function at an optimal level in a highly-oxygenated environment.
6 Chlorophyll is anti-bacterial and can be used inside and outside the body as a healer.
7 Dr. Bernard Jensen says that it only takes minutes to digest wheatgrass juice and uses up very little body energy.
8 Science has proven that chlorophyll arrests growth and development  of unfriendly bacteria.
9 Chlorophyll (wheatgrass) rebuilds the bloodstream.  Studies of various animals have shown chlorophyll to be free of any toxic reaction.  The red cell count was returned to normal within 4 to 5 days of the administration of chlorophyll, even in those animals which were known to be extremely anemic or low in red cell count.
10 Farmers in the Midwest who have sterile cows and bulls put them on wheatgrass to restore fertility.  (The high magnesium content in chlorophyll builds enzymes that restore the sex hormones.)
11 Chlorophyll can be extracted from many plants, but wheatgrass is superior because it has been found to have over 100 elements needed by man. If grown in organic soil, it absorbs 92 of the known 102 minerals from the soil.
12 Wheatgrass has what is called the grass-juice factor, which has been shown to keep herbivorous animals alive indefinitely.
13 Dr. Ann Wigmore and institutes based on her teachings has been helping people get well from chronic disorders for 30 years using wheatgrass.
14 Liquid chlorophyll gets into the tissues, refines them and makes them over.
15 Wheatgrass Juice is a superior detoxification agent compared to carrot juice and other fruits and vegetables. Dr Earp-Thomas, associate of Ann Wigmore, says that 15 pounds of Wheatgrass is the equivalent of 350 pounds of carrot, lettuce, celery, and so forth.
16 Liquid chlorophyll washes drug deposits from the body.
17 Chlorophyll neutralizes toxins in the body.
18 Chlorophyll helps purify the liver.
19 Chlorophyll improves blood sugar problems.
20 In the American Journal of Surgery (1940), Benjamin Gruskin, M.D. recommends chlorophyll for its antiseptic benefits. The article suggests the following clinical uses for chlorophyll: to clear up foul smelling odors, neutralize Strep infections, heal wounds, hasten skin grafting, cure chronic sinusitis, overcome chronic inner-ear inflammation and infection, reduce varicose veins and heal leg ulcers, eliminate impetigo and other scabby eruptions, heal rectal sores, successfully treat inflammation of the uterine cervix, get rid of parasitic vaginal infections, reduce typhoid fever, and cure advanced pyorrhea in many cases.
21 Wheatgrass Juice cures acne and even help to remove scars after it has been ingested for seven  to eight months.  The diet must be improved at the same time.
22 Wheatgrass juice acts as a detergent in the body and is used as a body deodorant. 
23 A small amount of wheatgrass juice in the human diet helps prevents tooth decay.
24 Wheatgrass juice held in the mouth for 5 minutes will help eliminate toothaches.  It pulls poisons from the gums.
25 Gargle Wheat grass Juice for a sore throat.
26 Drink Wheatgrass Juice for skin problems such as eczema or psoriasis.
27 Wheat grass Juice keeps the hair from graying.
28 Pyorrhea of the mouth: lay pulp of wheatgrass soaked in juice on diseased area in mouth or chew wheat grass, spitting out the pulp.
29 By taking Wheat grass Juice, one may feel a difference in strength, endurance, health, and spirituality, and experience a sense of well-being.
30 Wheatgrass juice improves the digestion.
31 Wheat grass juice is high in enzymes.
32 Wheatgrass juice is an excellent skin cleanser and can be absorbed through the skin for nutrition. Pour green juice over your body in a tub of warm water and soak for 15 to 20 minutes.  Rinse off with cold water.
33 Wheatgrass implants (enemas) are great for healing and detoxifying the colon walls.  The implants also heal and cleanse the internal organs.  After an enema, wait 20 minutes, then implant 4 ounces of wheatgrass juice.  Retain for 20 minutes.
34 Wheatgrass juice is great for constipation and keeping the bowels open.  It is high in magnesium.
35 Dr. Birscher, a research scientist, called chlorophyll "concentrated sun power." He said, "chlorophyll increases the function of the heart, affects the vascular system, the intestines, the uterus, and the lungs."
36 According to Dr. Birscher, nature uses chlorophyll (wheatgrass) as a body cleanser, rebuilder, and neutralizer of toxins.
37 Wheat grass juice can dissolve the scars that are formed in the lungs from breathing acid gasses.  The effect of carbon monoxide is minimized since chlorophyll increases hemoglobin production.
38 Wheatgrass Juice reduces high blood pressure and enhances the capillaries.
39 Wheat grass Juice can remove heavy metals from the body.
40 Wheatgrass juice is great for blood disorders of all kinds
(TO GET THE FULL BENEFIT OF CHLOROPHYLL IT MUST BE FROM A LIVING PLANT)
Wheat Grass Juicers
http://www.shamansmarket.com/-strse-Health-and-Wellbeing/searchpath/8753199/start/85/total/311/Categories.bok