thank you for being on this site right now! deep gratitude to you!
After decades of research, my common sense led me to understand  why all of humans are so sick. A few thoughts I have that you can toss about with yourself:
This is what happens to food when we cook it:
Produces compounds toxic to us
increases the load placed on your digestive track
most antioxidants rendered unusable
enzymes all destroyed
proteins become denatured and restructured
vitamins destroyed and damaged
fats become stickier
carbohydrates are changed and A.G.E.'s are produced
Genetically Modified Food to begin with which causes disease right by itself…
Our ancestors had to eat what was available, I don't think they waited for technology to come along and provide machines for cooking.
Also wherever there is big money, expect to hear misinformation……..
Are you full of cooked food sitting in your 37 feet of intestines? The way to figure that one out is to see if you have a big bulge under your belly button area. Yes? Thats poop!
Dr. Gabby
Thank you for looking at the colons with me. I don't expect you to learn a lot here just gaze at where colons are in the body. That's it.
So big bellies equal full colons. That's it.
We appreciate you taking time to navigate this topic. Click the link below and see the history of colonics along with pictures of all the G.I. track disorders. 
COLONIC SESSIONS ARE HELPFUL WITH: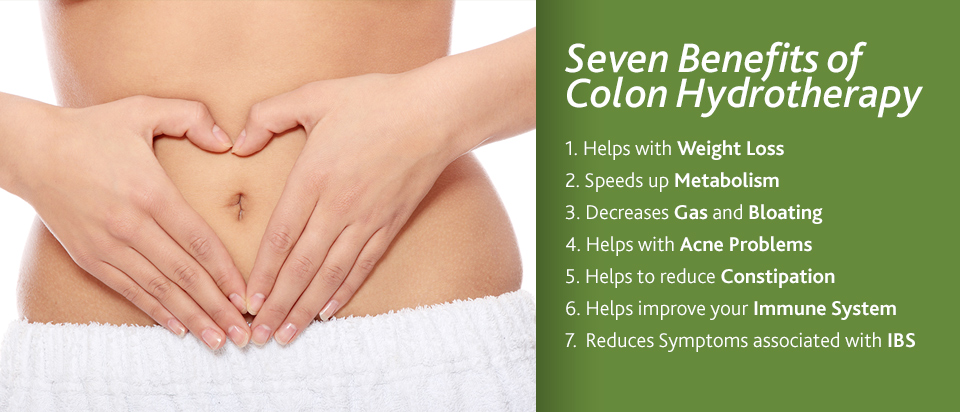 thank you all!
A good cleanse reboots our whole being.
Maintaining endurance and energy levels
Ensuring that your organs, cells and other internal systems function properly
Keeping proper muscle and skin tone
Preventing and relieving constipatio
 So glad you clicked in here!
10 Benefits of Colon Cleansing – The how's and why's of colon detox
Thank you for visiting Us!
Take a look at your house AC/HVAC filters after only one month. Filthy dirty with the stuff you're breathing through your body filters each day. The following body parts get dirty, where most all disease starts from…..
Clean your filters…..
Thanks for Navigating In to This Site!! You can Entrust Yourself To Us.                                                                                            
Reviews Since 2007
286 Reviews from "Birds Eye"
105 Reviews from "Super Pages"
55 Reviews from "City Search"
89 Reviews from "Yellow Pages"
24 Reviews from "Kudzu"
45 Reviews from "Merchant Circle"
66 Reviews from "Insider Pages"
29 Reviews from "Google +"
75 Reviews from "Judy's Book"
Happy Everything Folks!
This is the easiest I can make it for you folks….
Harmful agents are absorbed from deposits in the large intestine, overloading the immune-system and potentially causing a variety of primarily chronic disorders. Significant detoxification can be achieved with intensive colonics and the natural balance of the body can be improved. The treatment effectively removes deposited stool from the large intestine and is indicated in cases of habitual constipation, distension and other digestive problems, as well as in eczema, psoriasis, allergies, fatigue, migraines and arthritis. During the treatment the patient lies on their back, and single-use equipment sprays varying-temperatures of water into the large intestine through the anus. The alternating usage of hot and cold water trains the muscles of the large intestine and improves circulation. The treatment is pain-free. This therapy is excellent for strengthening the immune system, for detoxifying the body, for restoring normal digestion and absorption, and, as a side benefit, for losing unnecessary weight.  
The following link is a few minutes long and gets rid of the myths about colonics.                                                                                                                                                                                                                        
  https://www.youtube.com/watch?v=q6Ih9EiO1Lc
I can't thank you enough for making it  here to this blog!!
After I completed a very challenging Medical Degree, I realized after going into practice, that the drug cartels at Big Pharmas
  sponsor most of our medical education and physicians are indoctrinated from day one of medical school. Frustrated with pushing vaccinations,synthetic chemicals, surgeries & tests, I retrained myself as a Naturopath. I was very well suited for a career as a Naturopathic Doctor,
 however, I have since used critical thinking to find that  the information about natural modalities was so suppressed by special interests, I never knew about the thousands of ways to heal the body of toxicity.
And folks, if you born healthy and then in your 20,'s, 30′s 40′s, 50′s, 60,s, 70′s, 80,s & 90′s you get sick…..
IT'S "TOXICITY". That's it. 
Many people have been suffering from a chronic disease for many years. They spend an average of 7-minutes with their primary care physician, having been prescribed too many medications- many that are either toxic or addictive.  We have hospital corporations and insurance companies making sure that they get every bit of their share of the healthcare dollar.  We have the added nutritional harm posed by processed foods, sugars, wheat, hormones, antibiotics, pesticides, herbicides and GMO's.  The food industry, along with our making poor choices, is making us sick and the sickness industry is capitalizing. 
Here is what I've learned.
If you're not using colonics, throwing massive amounts of stones out of your liver and gallbladder monthly, flushing your kidneys, cleaning your spleen and alkalizing your blood…….you and your practitioner are patching & hiding symptoms.
If you go in for a checkup, the practitioner says to you"YOUR BLOOD PRESSURE IS HIGH" take a pharmaceutical pill for it, you're both being rude as hell if you do it. Your little heart was trying to tell you both something was not right, but you and the practitioner said to the heart"SHUT UP". And as you take your little bp pill every day, you tell your heart to shut the hell up. Not nice, so not nice to do.
bp raised up is usually something extremely simple. My aunt took bp pills to tell her heart to shut up for 22 years!
She stroked out and lived miserably for four years and died. 
I graduated with medical practitioners that prescribe synthetic drugs because  we did'nt know we were getting brainwashed in medical college, I get that. However, after I got myself retrained,  I graduated with Naturopathic doctors that take 200 bucks an hour and give you natural supplements. That's just as bad. Patients putting 400 dollars a month of NATURAL supplements through dirty organs.
Folks without cleaning up your original body parts, both MD's & ND's are patching symptoms.
But here is the piece de résistance ,
Crème de la crème……you hire a practitioner because your body parts are toxic and they sell you hundreds in pills.
Folks your organs have to break down those pills. Call me Kooky, but how is making old organs work harder cleansing?
I don't know…
Get to a center that physically helps you remove the 20, 30, 40, 50, 60, pounds of sludge that has built up in your organs out.